Posted on
By Chips Fashion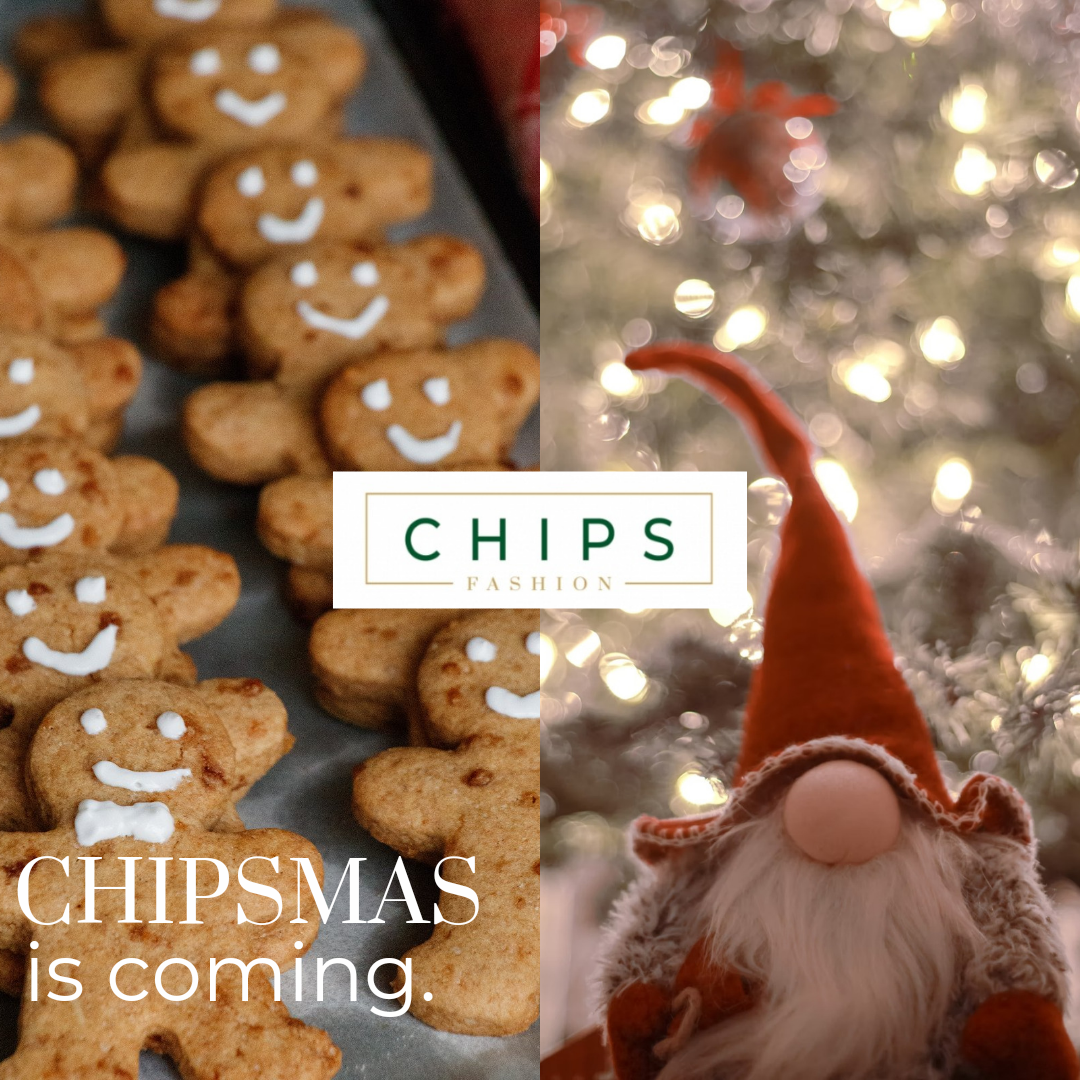 It's time for Christmas, family and good things to eat.
The tree is lit and we love to spend our evenings in front of the warmth of the fireplace.
But how do we at Chips Fashion spend the holidays?
If you are curious to enter our magical Christmas world, keep reading.
If there is anyone who is crazy about Christmas it is Ipi.
A real fan, a 187 cm tall elf who spends all year doing the cowntdown for the eve. Being born and raised in Germany, the German part of him already smells Glühewein and powdered sugar as soon as the first leaves drop and the temperatures drop.
His Argentine side, on the other hand, thinks about how many people to invite, including friends and relatives, and how much meat he will have to buy for the 24 Evening grill.
Not to mention the Christmas playlist, perfectly thought out and finished before the end of September.
My Christmas spirit is a little quieter, let's say I have my phases.
First the summer nostalgia must pass me, I have to adapt to autumn and, as soon as Halloween passes, I begin to get into the mood. No, I'm not the Grinch, don't worry, I just have to make peace with the arrival of winter, and, after doing so, I become a elf dressed in red, who hopping here and there, spends his days singing Let it Snow and Santa Baby.
Contrary to what I used to do in Italy, we celebrate Christmas on the 24th evening. The house is filled with friends and relatives and the eve is marked by the sound of cheers, laughter and dancing in front of the tree.
Christian's father grills while my mother and mother-in-law take care of appetizers and appetizers. Woe to missing a thousand appetizers and canapés!
I grew up with my mother who, from September on, started looking at cookbooks and asking what we wanted to eat on December 25th.
I remember the long talks on the phone with my aunt to plan the menu, and the division of tasks for the different courses. The endless lunches began with an aperitif around 12.30. They then continued with five different types of appetizers, two or three first courses and a few seconds. Not to mention the desserts and panettone.
I leave it to you to count how many hours we were at the table.
But do you know what the most beautiful thing is? Which is the same whether you celebrate in Italy or Germany, the motto is always the same: "The more the better!".
A bright Christmas Time to all of you Lovely Chipsters .
We wish you that this is a time filled with joy and love and that your homes and hearts will be filled with all the warmth and affection you need.