With our new "What to wear" category we open a series of blog posts.
A small style guide for every place we carry in our hearts. Choose with us the perfect outfit for your next trip.
In this first post we take you with us to Ibiza.

WHAT TO WEAR IN IBIZA
A Chips Fashion style guide
Fashion changes, evolves and characterizes various parts of the world. How many times have we thought of a city seeing a dress? And how many more have we bought certain types of clothes for a trip to a certain destination? We at Chips Fashion have decided to lighten the task and add a small section in our online shop to help you choose what to pack for your next trip. From eco-friendly swimwear for tropical paradises, to jackets and sweaters for ski holidays, we offer everything you need to make your holidays special wherever you are headed. Be amazed by the colorful selection of our brands and get ready for your next adventure.
Ibizenco style revisited in a Chips Fashion key:
As you well know Ibiza is our magical place. The place where it all began and where we take refuge to gather energy for the winter to come. So who better than us can offer you a small selection of dresses, bikinis, cover-ups and bags perfect to spend your days, between sea and party, in full Ibiza style? What we mean by the name of Ibiza style, is not only the Adlib or Hippie style but, more than anything else, reflects the community and the colors that each person carries within himself upon arrival on the island. A mish-mash of vibrations and energy that is expressed by everyone in his own way, wearing what most makes him feel free and close to himself. For us at Chips Fashion this happens through the colors, fabrics and patterns of the clothes.
Thaikila: Beachwear for a Better World
The first thing that comes to mind when we think of Ibiza is its white beaches and crystal clear waters. From Cala Conte to Ses Salines, to Cala San Vicente in Ibiza there is plenty of choice.
We have our favorite beach; Sa Trinxa or, also called by our friends, our second home. When we are in Ibiza this is our refuge.
So, if you want to come and say hello, you will surely find us there between a bathroom and a sangria cava, relaxing to the sound of Balearic beats expertly mixed by the legendary Jhon Sa Trinxa.
Very famous beach bar opened since the 80s, it has always remained true to itself, where you can find great food, nice people and the kindness of the staff.
But what are days on the beach without a trusted companion? Thaikila beachwear is a must have for all those who love to spend their summer days soaking up the sun, feeling comfortable and sexy at the same time.
Chiara loves her beautiful costumes by Thaikila and is an avid consumer of them. Soft, colorful and made from recycled plastic bottles are all you need for your next summer vacation. An example is the beautiful Hortensia Bikini top with her companion the Azure Bikini Bottom.
The delicate and fresh fantasy is reminiscent of the paintings of the Impressionists. A beautiful bikini perfect for long days on the Isla Blanca between music, cocktails and great company.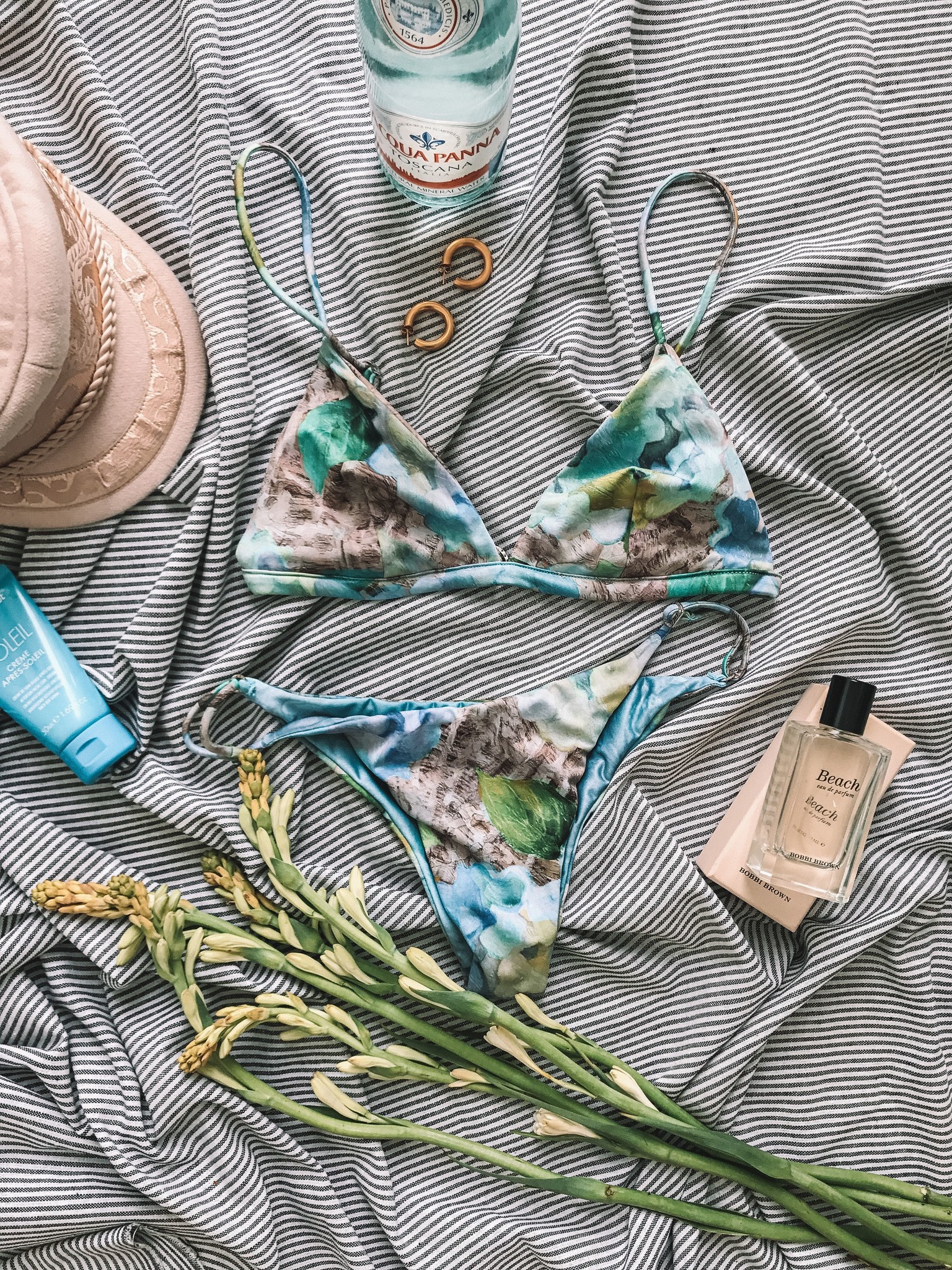 Thaikila not only produces bikinis but also beautiful cover-ups, sandals, jewels and small hand-painted straw bags to accompany you on your days on the beach.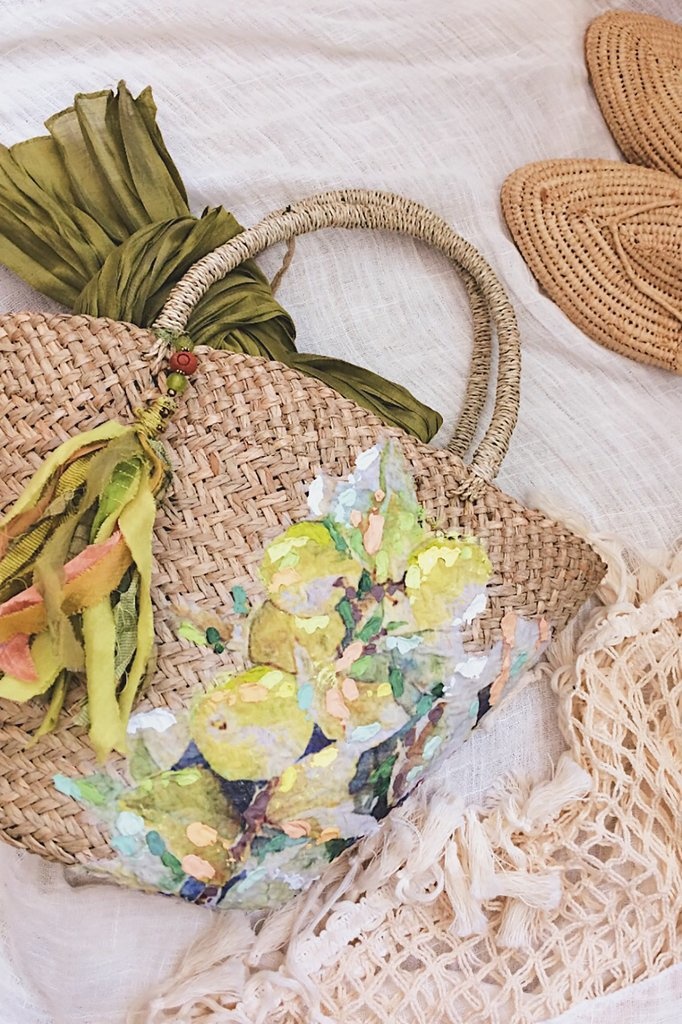 Hayley Menzies: high quality Boho Chic
How not to mention the Ibizenca nightlife.
Its harbor streets teeming with bars and restaurants and its most famous clubs.
Two years after the start of the pandemic, summer 2022 promises to be hot and full of parties.
The desire to dance and have fun is great and we are sure that Ibiza this summer will explode in a cry of freedom.
How to do it in the best way?
Well by wearing garments that express our being and our desire for adventures.
And who better than Hayley Menzies makes us dream with her 100% silk dresses and roaring cardigans in full Boho Chic style.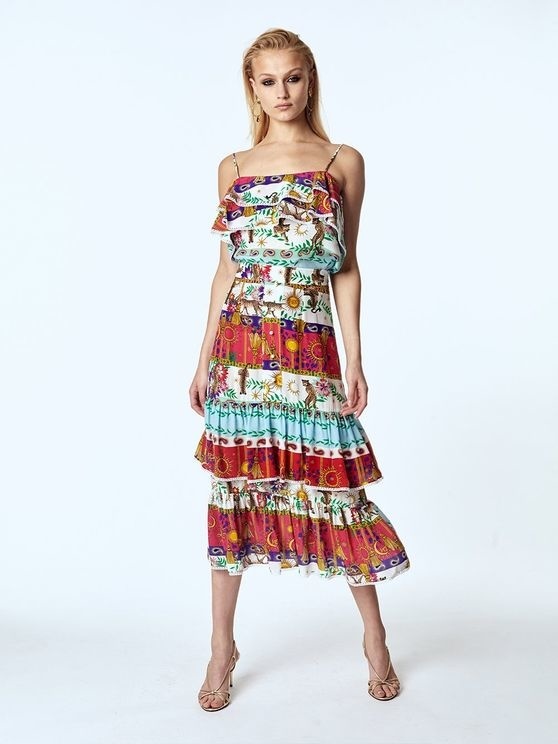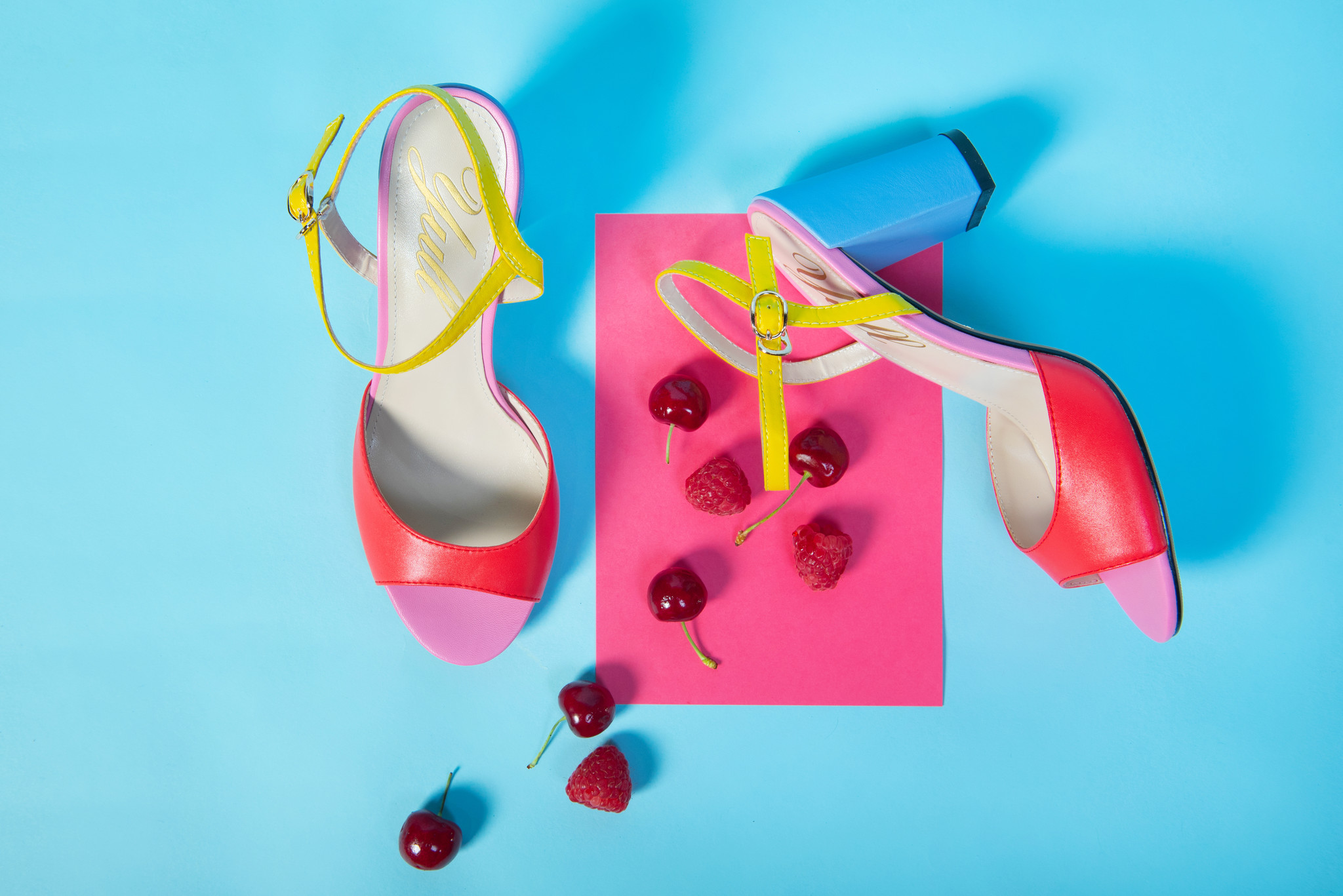 Sara Lashay: jewels with a Hippie spirit
And to round off our mini Ibiza Style guide how not to talk about jewels;
The spice of every outfit.
Sara Lashay  and her Hippie-flavored jewels of hers are perfect to be worn on the beach and give a fancy touch to your beachwear or in the evening on one of the beautiful Hippy Chick dresses.
Like the beautiful  Anna bracelet with coral-colored tassels.
Beautiful on sun-kissed skin.
Sara Lashay and her creations are the perfect spice to make each of your outfits unique.
Chips Fashion accompanies you with loads of color and an ounce of insanity whatever your next destination.