Posted on
By Chips Fashion
A new season has begun, and this time it is under the banner of maximalism and extravagance. In this article we present the new Chips Fashion SS21 collection. Get ready to be swept away by a wave of color!
The new Hippie Extravaganza
On the catwalks this year we have seen more than ever the explosion of colors and patterns in full 70's style.
Bright colors, color blocking, collars and exaggerated patterns have been the masters in the different Fashion weeks.
We at Chips Fashion, who feed on colors and patterns for breakfast, let out a scream and exclaimed "HURRA, FINALLY!".
Never before has our online shop been tinged with vibrant colors and extravagant patterns like this year.
Hayley Menzies "Paradise Found"
Our Boho Queen Hayley Menzies has given us a spectacular collection dedicated to rediscovered paradises.
The magical patterns of her signature cardigans are reminiscent of jungles of exotic paradises and nights on the beach in the light of starry skies.
The tiger, sinuous companion of adventures, is the host as in the masterpiece Roaring Tiger cotton Jacquard Duster.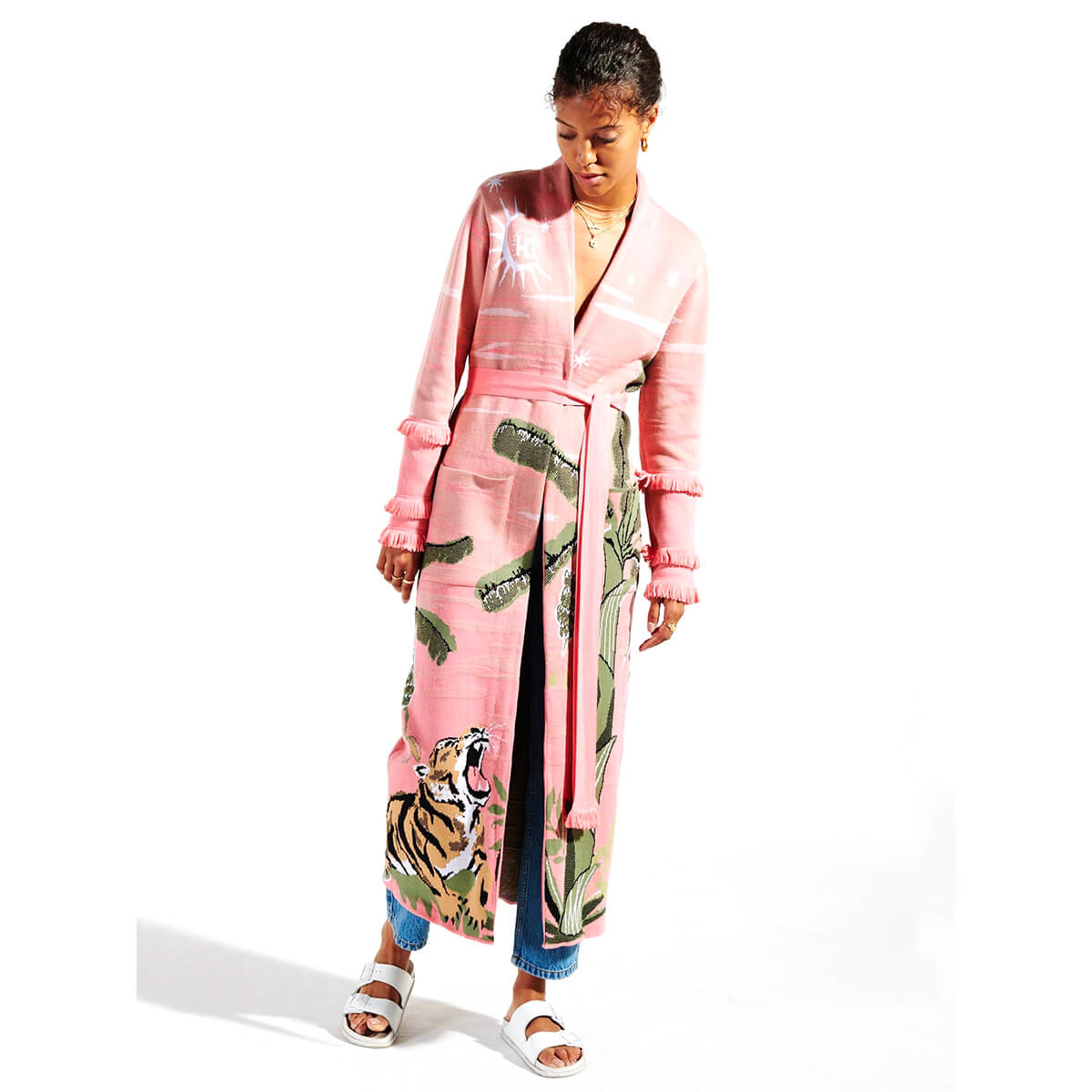 This gorgeous long cardigan is as if it were a still image of a Thai sunset.
The roaring tiger hides among the banana leaves at nightfall. A perfect cardigan to be worn as a duster over your favorite pair of jeans together with the beautiful jungle safari cotton shirt.
Hayley Menzies has also devised a line of "shimmering Cotton cardigans" perfect for blending into the urban jungle.
Three cardigans, in tiger pattern, in bright colors perfect to be worn on any occasion, from an aperitif with friends, over your favorite pair of jeans, to a candlelit dinner over the "little black dress".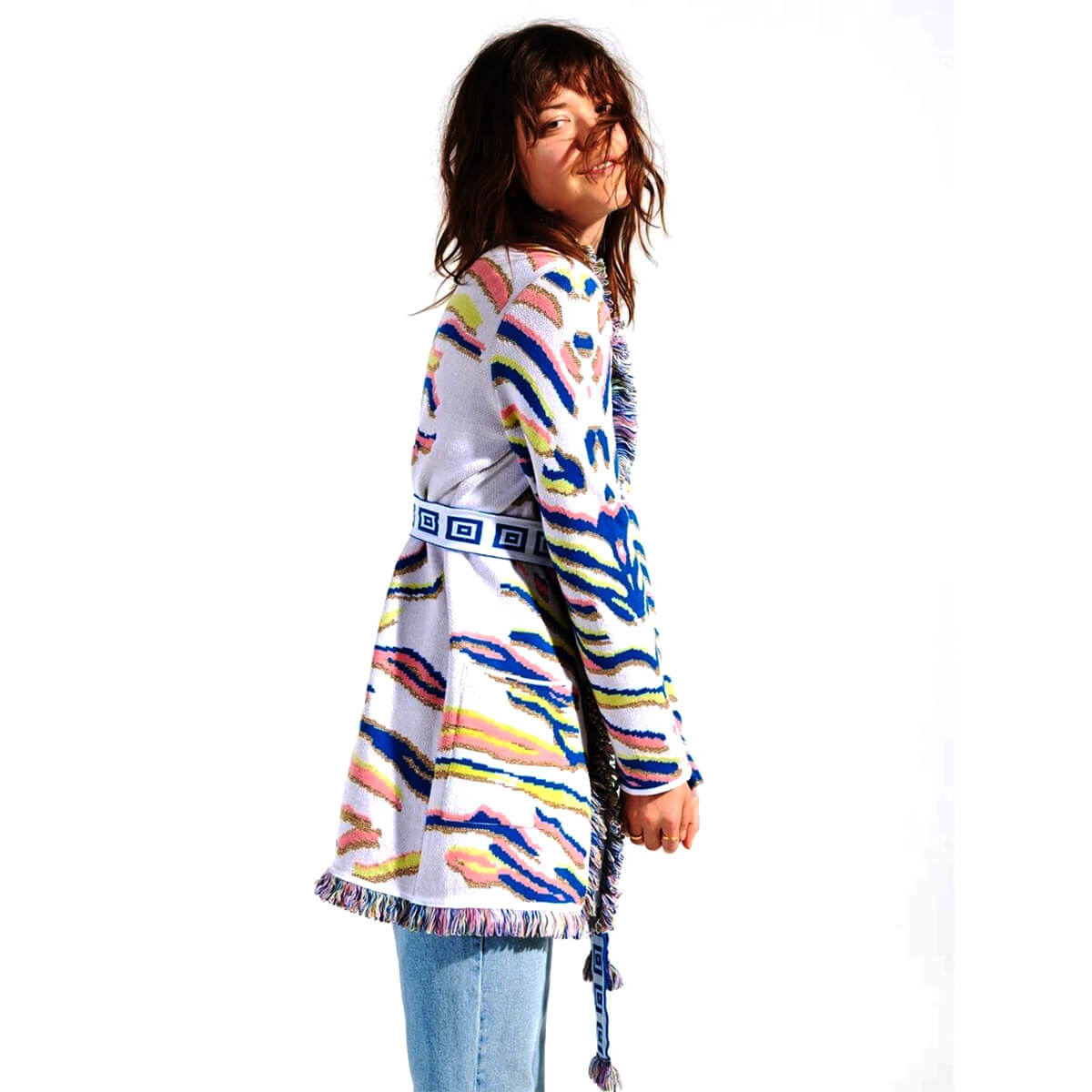 Stine Goya "JOY"
Whoever said that the expedition style is minimalist and with neutral colors does not know Stine Goya.  
For lovers of maximalism and extravagance this brand is perfect. Each Stine Goya collection is inspired by an artistic current or a specific artist. We have seen how in the winter season 2020 the inspiration was Christo and Janne Claude. 
For the SS21 season the main theme "Joy" is expressed in a Fauvist key, a movement founded, among others, by Henri Matisse.
The Fauves, translated "The Beasts," proposed bright, vibrant colors in their paintings and, in a sense, wild for the eye of the beholder. These kinds of colors are precisely the focal point of Stine Goya's "Joy" collection.
As her name says, Stine Goya finds joy in moments of everyday life and celebrates the expression and creative spirit of our community. Stine Goya interpreted the theme by creating a collection of hospitality, inclusiveness, freedom and happiness.
Movement and dance are celebrated in clothes like the Arlinda dress or the Leonie Dance T-shirt.
Or from dresses with an airy cut and gaudy colors like the ava dress.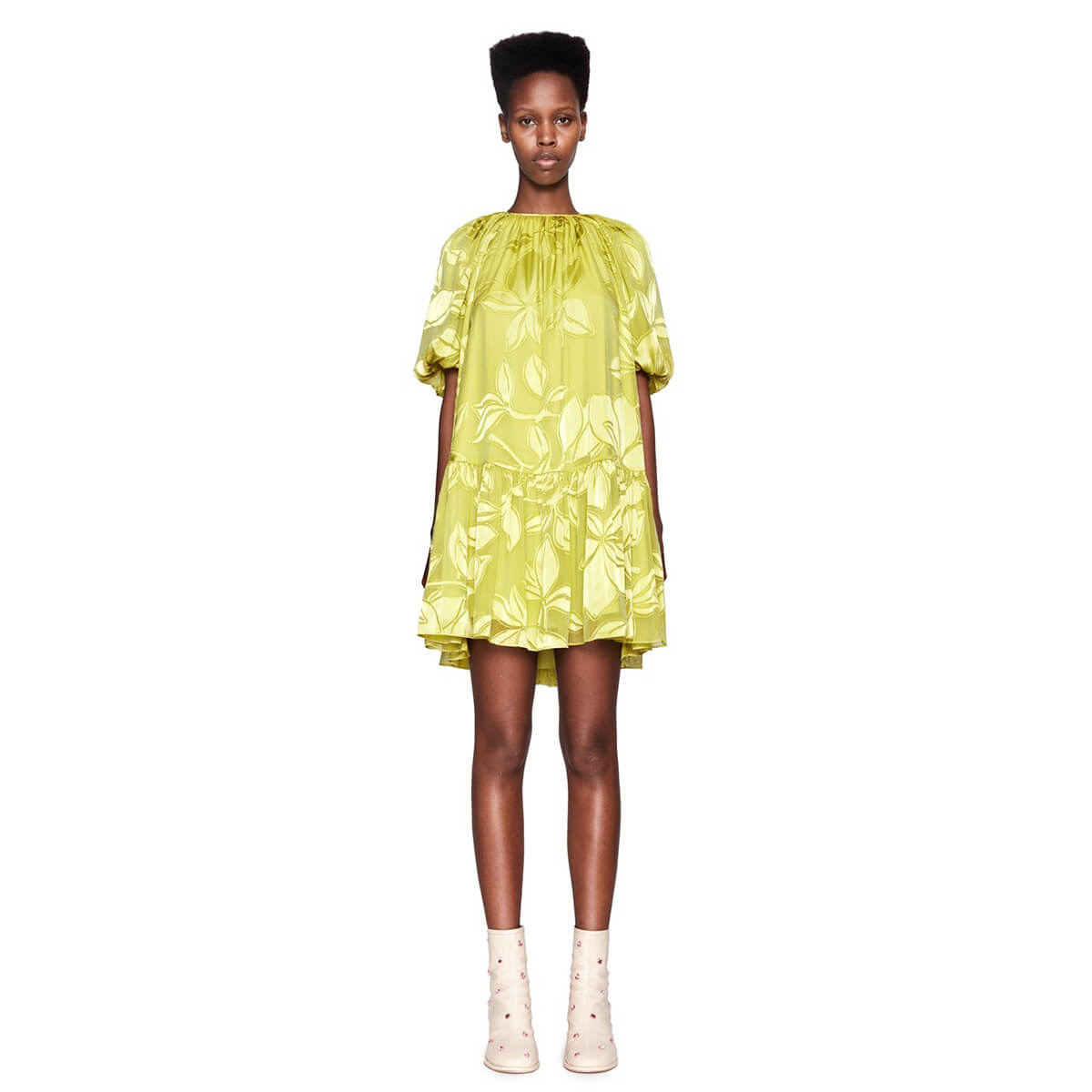 Inspired by the renewed current of "Voguing" and New York Ballrooms of the 80s, this collection is a true ode to extravagance and to expressing oneself through any form.
Join the "House of Goya" and get ready to rock out in clothes that are true bursts of color.
"Hippie Extravaganza" in the Chips Fashion online store
Brands like La Petite Francaise, which offers 70s patterns or Yull with its colorful and playful shoes. 
In short, get ready to ride the colorful wave of Chips Fashion under the motto "EXTRAVAGANCE SUITS YOU"