Come and meet with us the brands we love and who, like us, believe in the power of sustainability as a solution for a better future.
Sustainability Suits You!
Fashion is the mirror of society. Over the years, each designer has marked and tried to interpret their generation through garments that underline their mentality, habits and desires. Since the beginning of the century, the demand, and therefore production, of garments has doubled. To keep pace with growing demand, we have moved to a faster and cheaper production process, and to the use of less expensive but more polluting materials. In recent years there has been a reversal of direction which, from the immoderate and spasmodic consumerism, has passed to the reflection on the peroprie choices and the environmental impact they have. Different currents of thought; there are those who prefer to buy second hand, those who prefer to rent clothes for a period of time and those who buy clothes by investing in quality and therefore in their longevity. We believe in Vivianne Westwood's "Buy less, choose well, make it last" and, for this reason, we choose Brands that have this mission at heart. Our question at the beginning was: Are there sustainable brands that are maximalist and colorful like us?
The answer came in the form of brands such as Stine Goya, Hayley Mernzies, Thaikila, Hippy Chick and Yull.
Stine Goya: "How and where our product is made is important."
Stine Goya has initiated a new material strategy in line with the goal of Responsible Consumption and Production. "We are committed to integrating new material processes into each collection and mitigating our impact on the environment season after season." Taking into account the impact on the environment is one of Stine Goya's main concerns, promoting circularity within the operational structure and controlling and managing carbon emissions. Stine Goya has been constantly striving to improve social responsibility both internally with our employees and with our partners. The most ambitious project of the brand, however, is the one they have set for 2025 and that is to use 90% of recycled materials on future collections and doubling the charitable causes that the brand supports every year. We hope to see this ambitious project become a reality and continue to offer you, dear Chipsters, the beauty of the garments of one of the brands we care about most.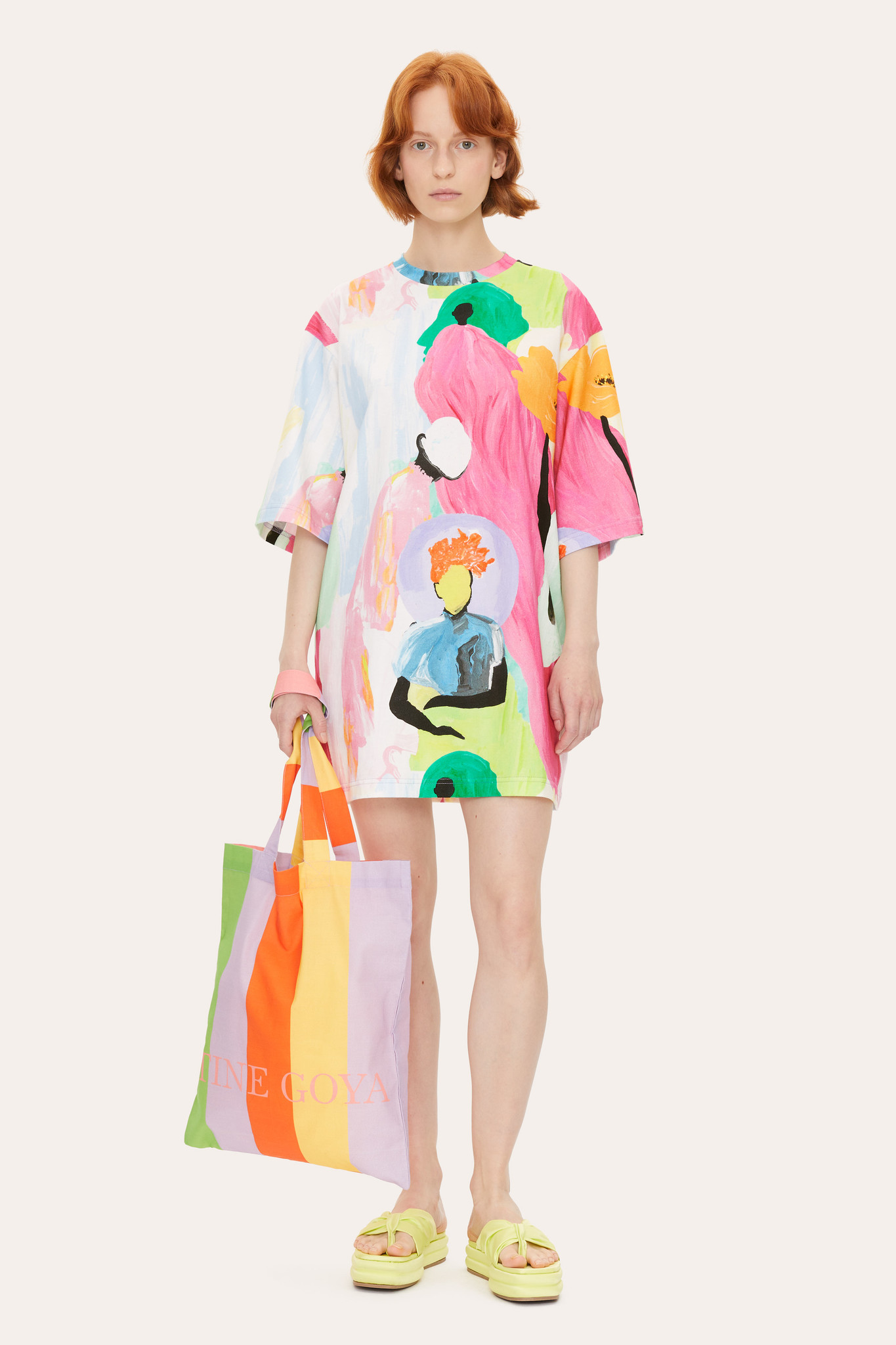 Hayley Menzies: "We believe in the importance of sustainable practice."
Hayley Menzies is synonymous with high quality products and those who, like us, adore this brand, know the beauty and its materials. The development of the design of each garment takes place in West London while Hayley personally chooses the yarns carefully in Florence. It is useless to underline the high level and quality of each material. The magic happens in a mother and daughter run factory in Romania, where the iconic pieces of the Knitwear collection are produced, while the silks are developed, printed and produced in the UK and assembled in a family owned factory in Bulgaria. "We know the people who make our beautiful pieces: this is an integral part of Hayley Menzies' ethics. We are constantly working on new ways to reduce our footprint and believe that our choices should have a positive effect on the people, the elements and the environment at every stage of the process. " A brand that stole our hearts from the first moment and that is with us from the first day online. A brand that we are proud to support in the small part of our business.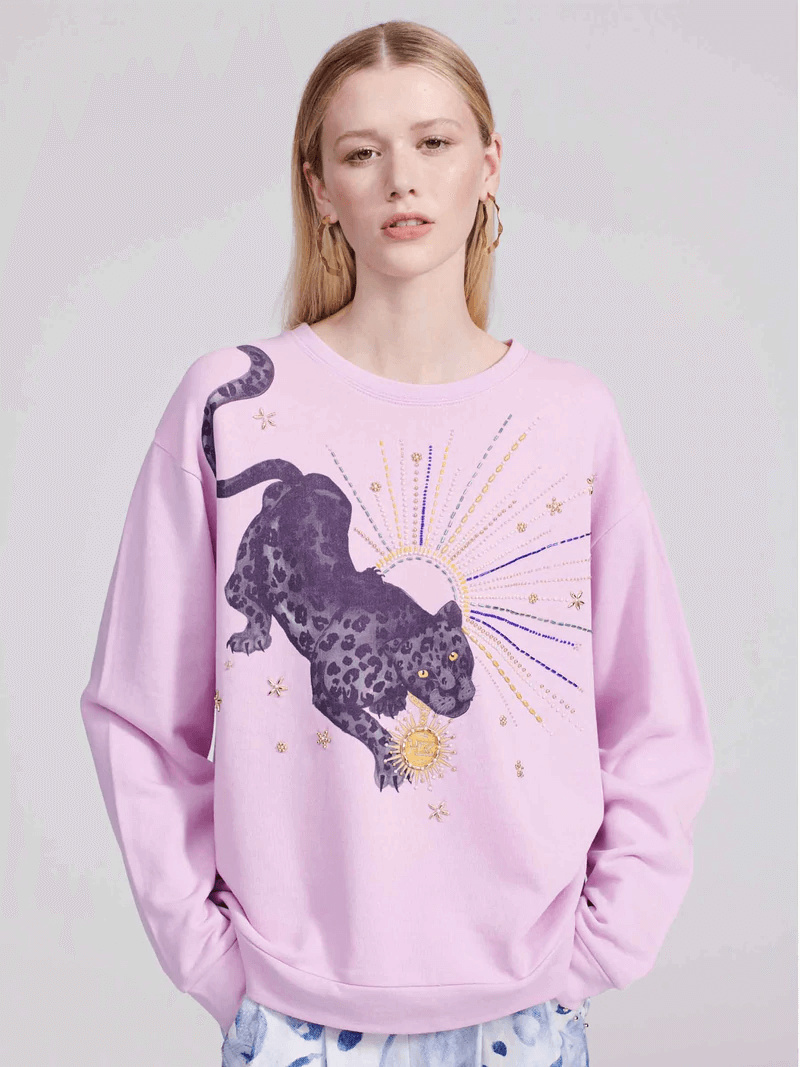 Hippy Chick: "Slow Fashion is an integral aspect of our business"
Hippy Chick, a brand born in Ibiza 20 years ago, has undergone many tweaks regarding the production process, but has always remained close to the concept of slow fashion. This is a fundamental aspect of the brand to continue improving the lives of the people who make their clothes. With a part of their profits they support various NGOs including Save Posidonia Project which for years has been raising awareness about the damages and working on projects to save Posidonia, an alga that is essential for the life of the Mediterranean crystallines and which give it the typical turquoise color. . The clothes are produced in Bali by a small business that supports families and crafts. All batik fabrics are made especially for Hippy Chick, this means that each garment is unique and inimitable. A brand with an Ibizan soul that contains all the poetry and passion of the island that we carry in our hearts.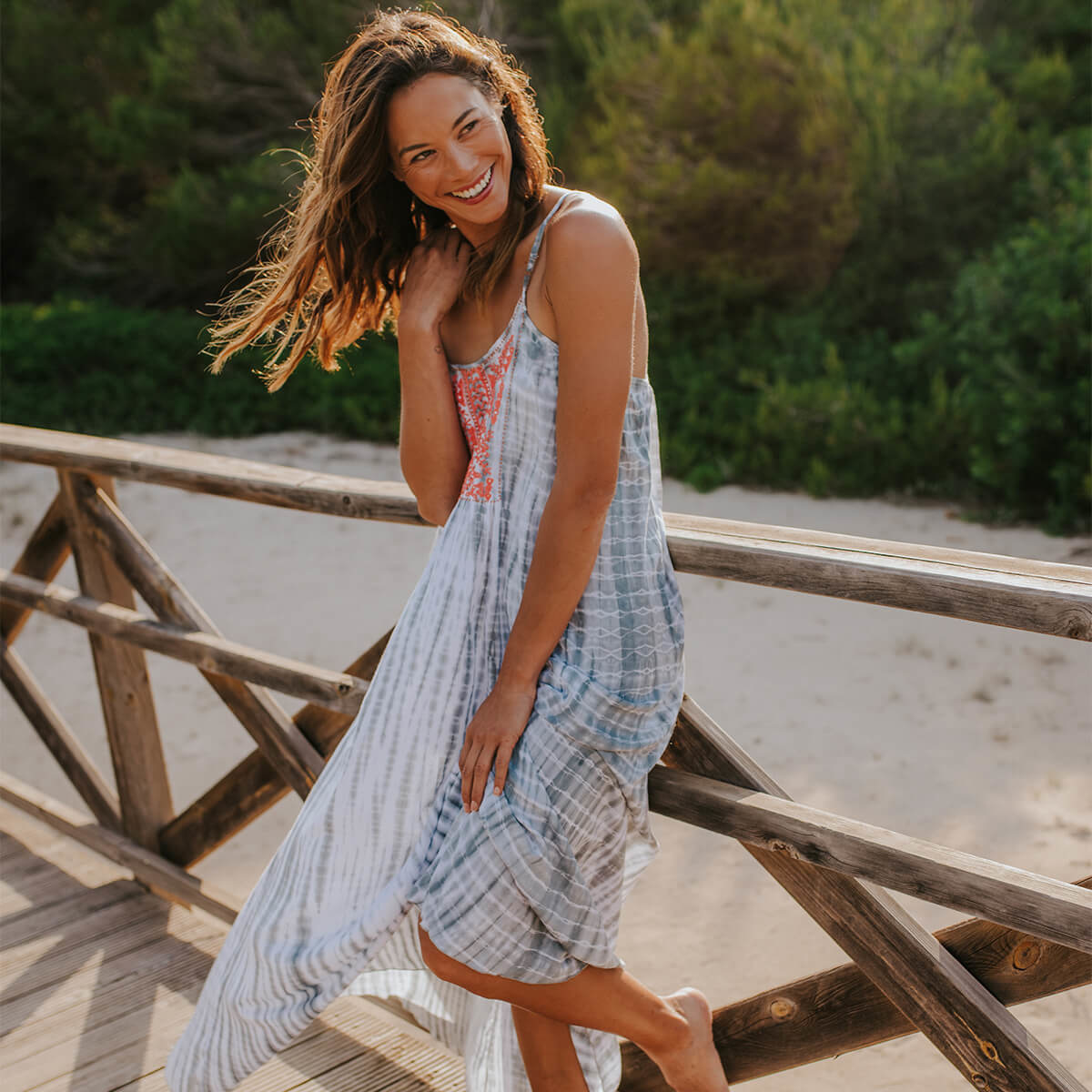 Thaikila: "We love nature and the world we live in"
Thaikila, a brand born in Bali from a French designer, embodies all the love for nature and sustainability. Thaikila does everything to be able to create a future plastic free and, for this reason, plastic bottles become luxurious materials from which they derive their fabulous. The costumes are soft and perfect for any physicality and fitness, to ensure that women can feel comfortable and at the same time make a sustainable choice. The production takes place entirely in Bali by local artisans who work for the brand. Not only are the costumes made from recycled materials, but the price tags are also made from recycling documents from their offices. An excellent example of sustainability that goes hand in hand with quality and fair trade.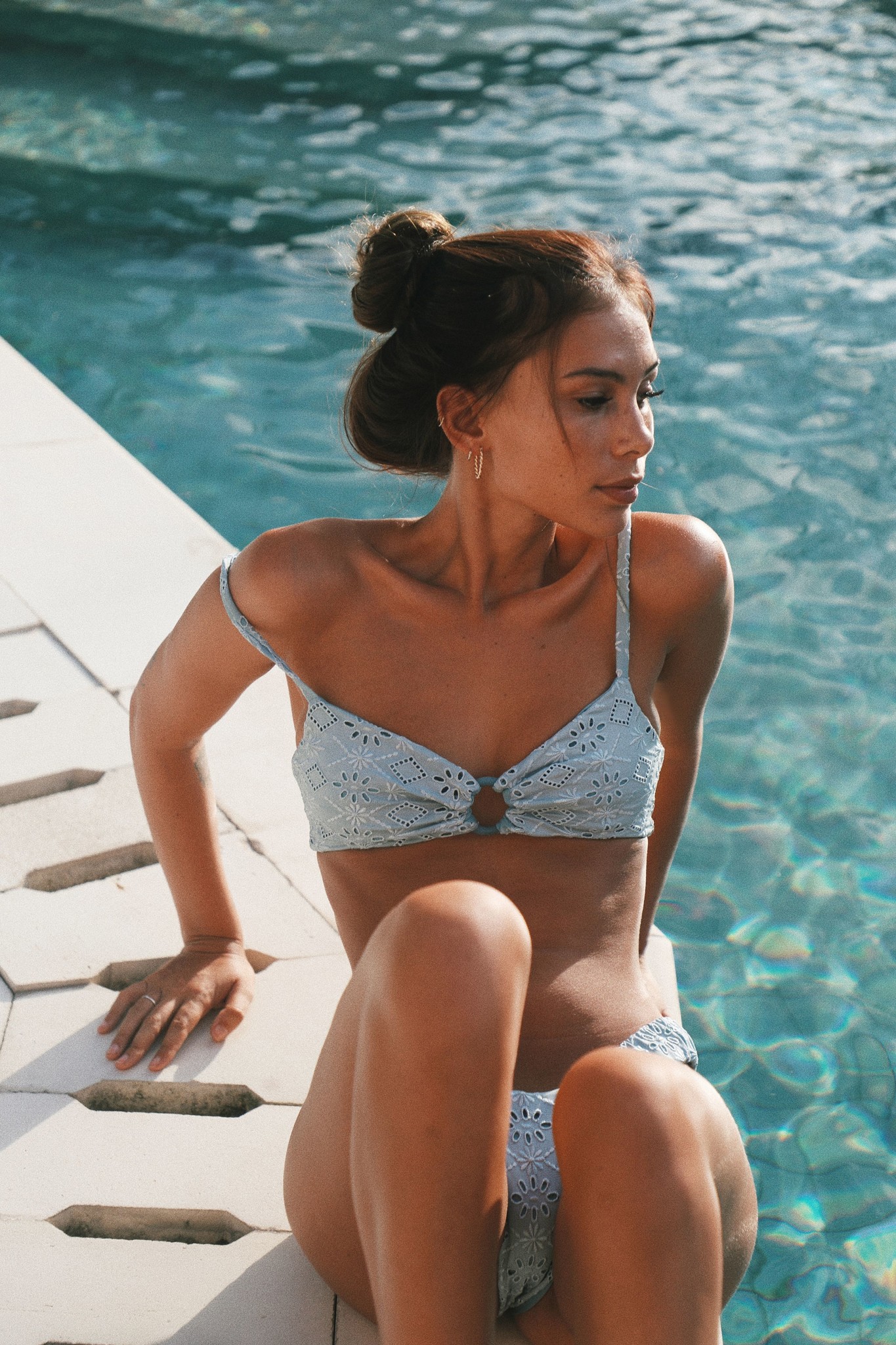 Yull: "Our motto is 'Style over Fashion.'"
Yull is one of the few independent shoe brands producing high heels in Great Britain. Ethical and sustainable values are grounded in their roots and always at the heart of what they do. The materials that are used to produce the beautiful and colorful shoes come from sustainable sources such as by-product leathers of the meat industry and vegan leather. And again materials from plastic bottles, vegan glues free of heavy chemical agents and leather tanning in order to still be biodegradable. In addition, all packaging comes from ethical suppliers in a sustainable way.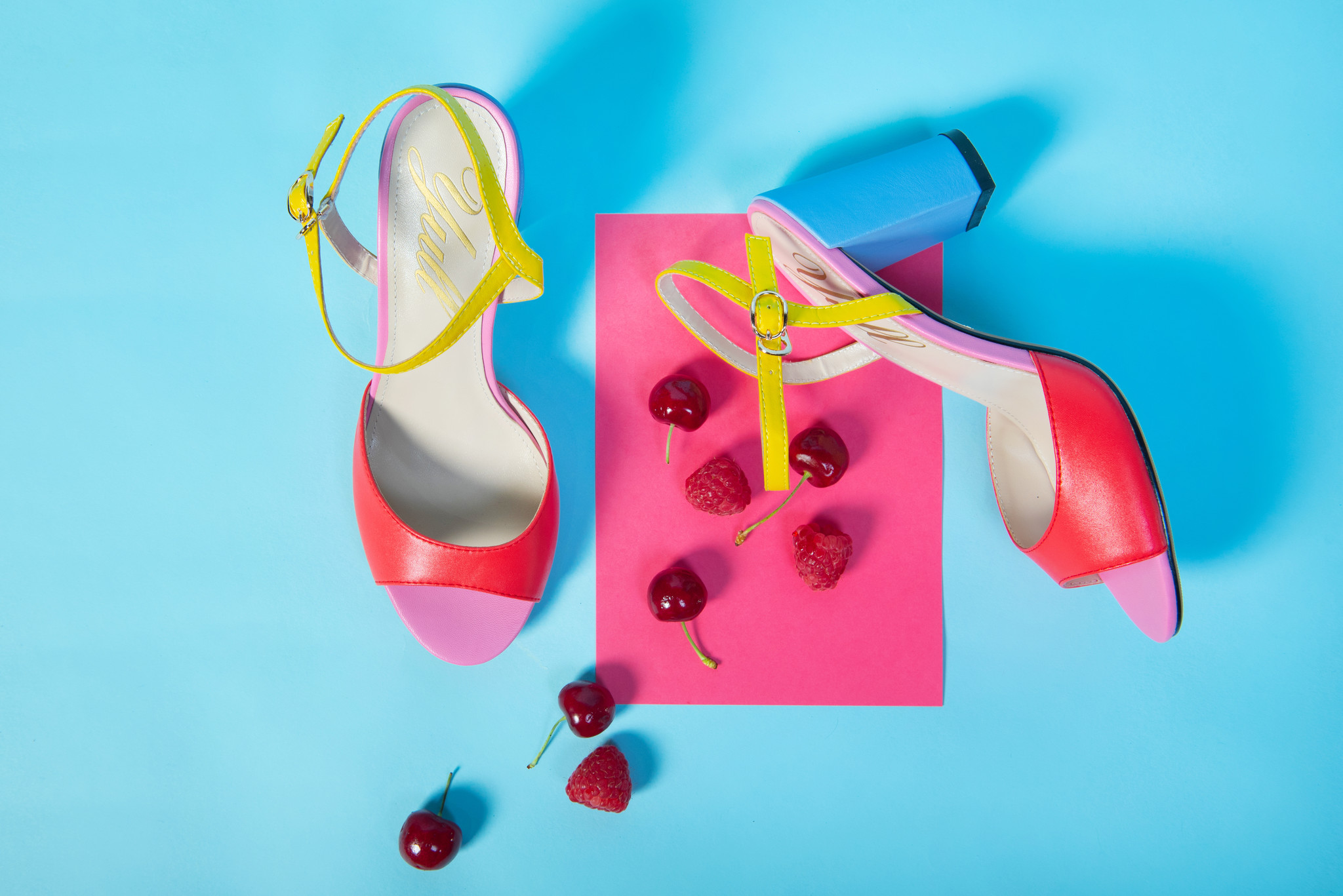 Style, extravagance and sustainability are the keywords of these fantastic brands, perfectly in line with the soul of Chips Fashion.