Posted on
By Chips Fashion
Layering is the watchword for the fall / winter 2021 season.
Never like this year, autumn goes hand in hand with the famous onion look.
Do you need some Chips Fashion style ideas? Stay with us and be amazed!
Onion look or layering, How many times have we heard these words with the arrival of the autumn season?
We have lost track of it.
The same story every year:
7:30 am - polar bears greet you dearly.

2.00 pm meeting under the palm trees in a bathing suit

18:00 Aeolus enjoys blowing a cold breeze behind your neck.
In each of these situations either, we have worn too much or, we have forgotten something.
How to prevent afternoon sweats or evening and morning hibernation? Simple: dressing in layers.
The Vest: True hero of the season
What must not be missing in any woman's Fall 2021 wardrobe? In our opinion? The vest!
A simple and space-saving piece of clothing, perfect for creating unique looks and to be stored in a handbag, or worn, if necessary.
The vest is the must have for next season.
Annemarie and Yarrow vest by Stine Goya: two vests, thousand outfits.
If, like us, you love to use the vest to create multi-level outfits, you will love the two wonders that we are going to present to you. The two new vests bear the signature of Stine Goya. Who better than her could reinterpret them in a colorful and extravagant way?
Our first crush is the Yarrow Vest; a light and soft vest made of 100% organic cotton.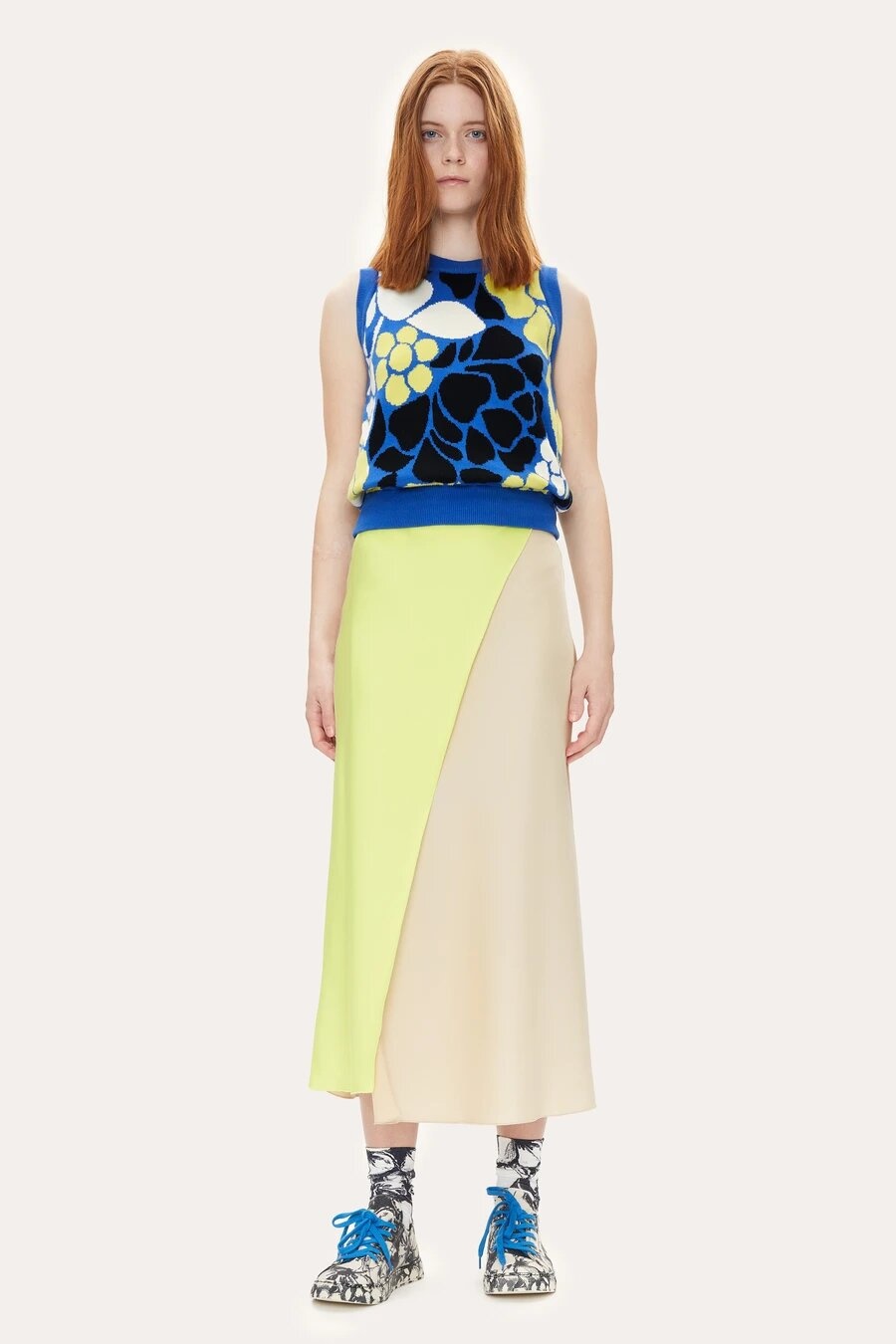 This fantastic gilet with bright colors will be the centerpiece of your layering outfits.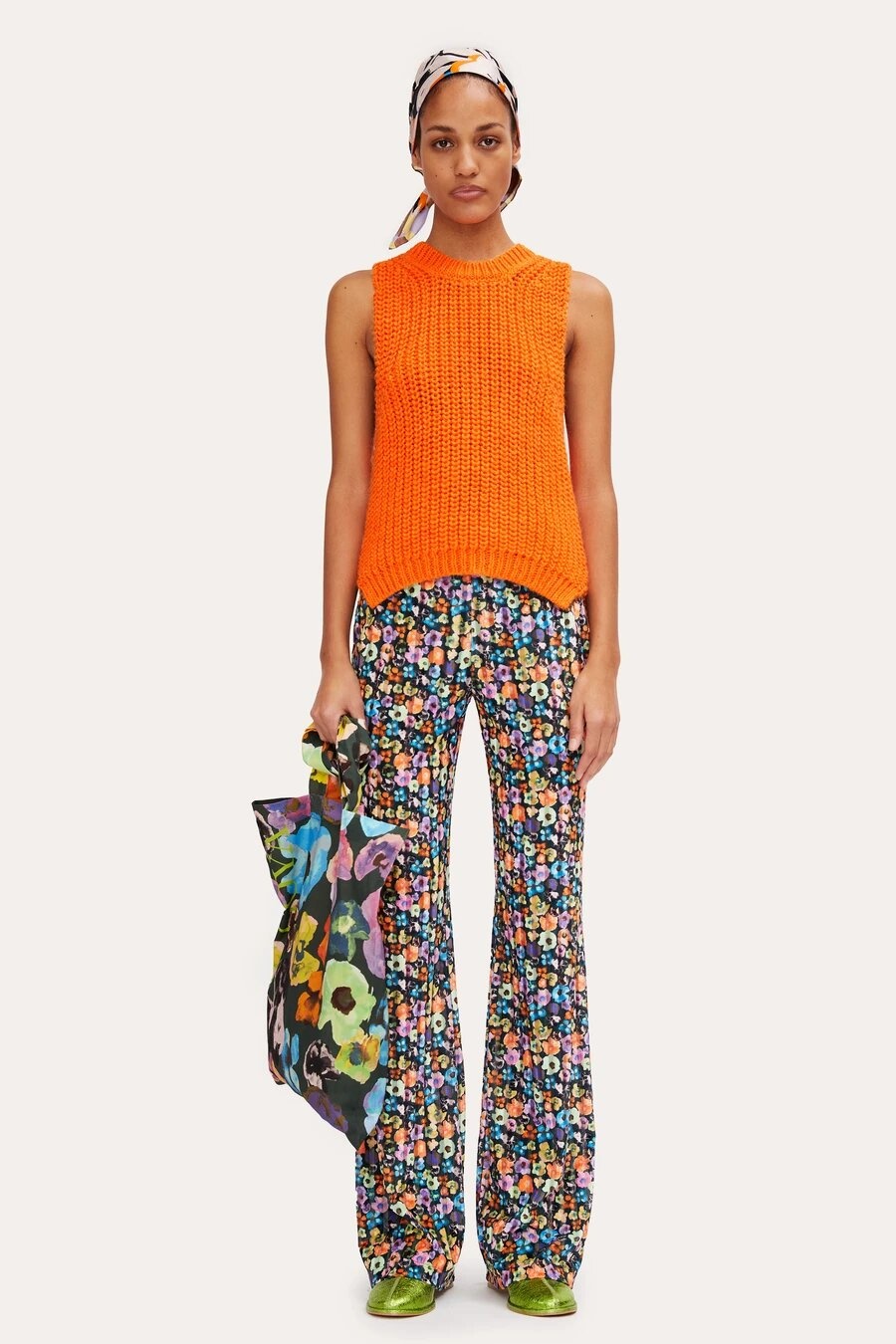 This warm and enveloping vest, with a unique color, is the perfection done in a vest.
We fell in love with its softness and versatility and, we are sure, you will fall in love with it too. The outfit, which you see in the photo, is what made our hearts beat faster as soon as we received the Stine Goya lookbook.
How can you not love the match between the orange of the vest and that of the cascade of flowers of the Andy Pants flower euphoria ?!
Here too, to complete the outfit, space for creativity.
Green light therefore to long sleeves or turtle necks of other colors and patterns. Free your mind, play with colors and use your body as a blank canvas on which to experiment with new styles.
Key pieces for a perfect onion look.
In addition to our beloved Must have, mentioned above, other key pieces for great layering looks are: Oversized shirts or t-shirts that emerge underneath sweaters or cropped jackets, impalpable Mesh tops or tight long sleeves in bright colors.
Also welcome are blazers, cardigans and jackets in different materials and cuts.
What's next?
In our top hat, for this winter, we have other beautiful styles and combinations to offer you. More cardigans, tops and vests will arrive in the coming months that we are sure will blow your mind.
Follow us and discover all the news of the fabulous and colorful world of Chips Fashion.
And remember: "Chips suits you."