Posted on
By Chips Fashion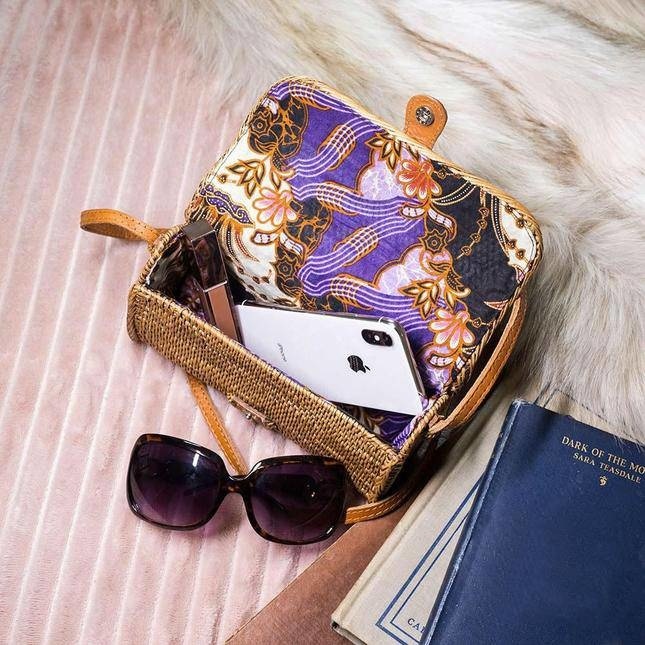 Boho bags are the absolute it-piece and at the same time timeless classics. Because the colorful eye-catchers simply enhance any outfit and can be combined with colorful Ibiza clothing as well as with the simple, elegant evening gown, which they give that certain something. They make you a real eye-catcher from morning to evening and reliably take care of your wallet, keys and Co.
What is a boho bag?

The boho bag is also called a hippie bag, ethno bag or boho bag. It usually has colorful or two-tone ethnic patterns and playful decorations such as fringes, tassels or the like. The expression "boho bag" often also refers to straw bags that go particularly well with the colorful Ibiza style and that are sometimes adorned with colorful details.


Hippie bags for every occasion

Thanks to their different shapes and designs, hippie bags suit every occasion. Practical models made of straw are great companions for the beach, for example. Just pack your towel, bikini, tunic, sunglasses, sunscreen and much more and you're good to go. Because the beach models are real storage space miracles and put their wearer in a really good mood with their beautiful design and, if necessary, colorful painting and beautiful decorations. For example, take a look at the Thaikila models, which you can also find in our online shop. But be careful: you are guaranteed to fall in love!

Ethnic bags are also ideal for a city trip. Because they are also available as boho shoulder bags and boho shoulder bags in different sizes. Regardless of whether you just want to pack the bare essentials or whether you also want space for your camera - the bags offer enough space and are also visually impressive.

And if you still want to go to a hip club or a chic restaurant in the evening, the boho bag is a good choice here too. Because as a handbag or clutch, it goes perfectly with your Ibiza outfit. Or you can opt for a plain-colored dress or a simple jumpsuit - then the bag comes into its own, without stealing the show from your outfit.

Last but not least, the boho bags also cut a good figure when doing sports. Because in trendy yoga mat bags you can store your mat in style - simply perfect! There are very nice models from the Offbeat brand, for example.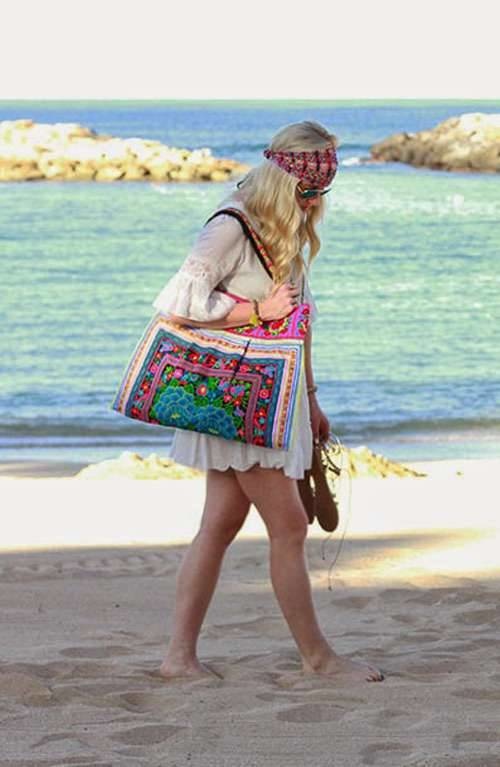 Ethnic bags for every taste

Ethnic bags are by no means the same as ethnic bags. Because the fashionable pieces of jewelery are available in all possible colors, shapes and sizes - there is the right model for every fashionista! Round boho bags made of straw, for example, go great with light summer dresses and create a particularly natural look. Boho bags in black or with a black and white ethnic pattern are particularly good as a clutch or small shoulder bag and look great with plain-colored mini dresses, for example. Boho bags made of leather are a beautiful everyday companion, which are particularly robust and timeless and which you can enjoy for years to come. And for those who like it particularly playful and eye-catching, colorful boho bags with glittering decorations, eye-catching patterns, numerous tassels and fringes are perfect.

Buy boho bags in the Chips Fashion online shop

You will find many different boho bag models in our online shop. Whether big or small, made of fabric or straw, colorfully patterned or subtly decorated - you are guaranteed to find something with us. Our bags are from trendy brands such as Attic and Barn, Offbeat, Boho Bags or Thaikila and put a smile on the face of every fashion lover. Just have a look around our shop - maybe you will discover the right summer dress or another great outfit for your new bag there.