Posted on
By Chips Fashion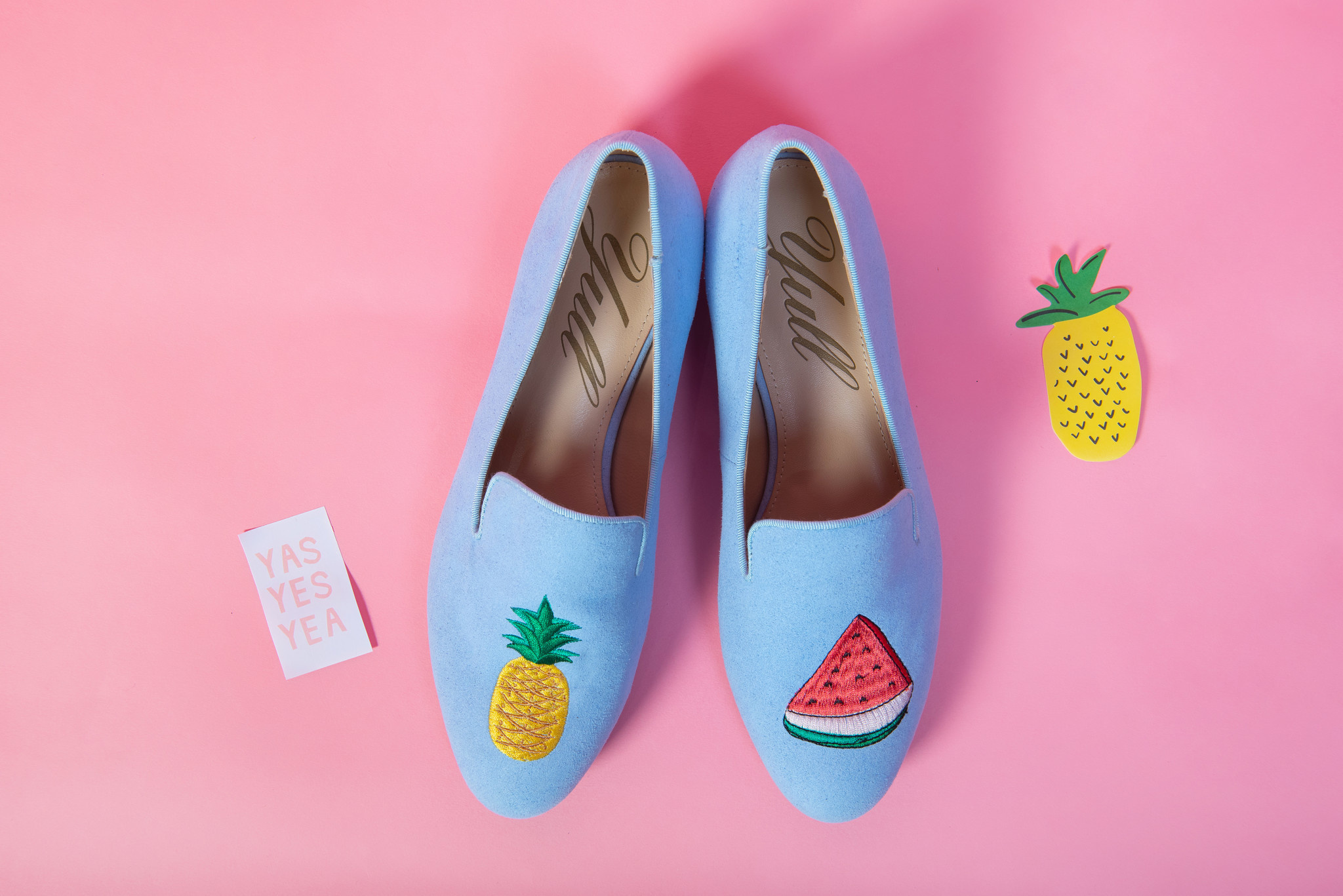 Summer, sun, sunshine - all that's missing are the right shoes for your good mood outfit. And of course they should be colorful for the authentic Ibiza look! Whether high heels, sneakers or espadrilles, motley shoes simply go with any outfit. And psst, let us tell you one more thing: the latest Ibiza shoe models have just arrived in our online shop. There is sure to be something for you too!
The summer it shoes
Summer is Ibiza time!
And that includes not only beautiful dresses, jumpsuits, skirts and so on, but also the right shoes.
The selection is large: from high heels to sandals to sneakers, everything is possible.
So that you don't lose track of the jungle of shoes, we present our ultimate summer shoe favorites, all of which are available in our online shop.

Colorful high heels for summer

Honestly now: As beautiful as a summer dress is, with the right high heels it will be even more beautiful! This is especially true for models from the Yull brand. How about, for example, the high heels "Yull Margate Very Berry"? With their pastel colors of yellow, blue, red and pink, they immediately make you want a large ice cream sundae or an outdoor party. The block heels, which are just under nine centimeters high, are very cozy and still make a long leg.

The "Yull Scarborough Blue Lagoon" model is slightly lower, but no less sexy. The combination of blue and orange tones looks good on every foot and the noble golden buckle gives that certain something again. Our tip: A nail polish in an intense color, for example in another shade of blue, goes perfectly with it!

The "Yull Fife Paradise" model is also very popular. The cool wedges convince with a great play of colors and patterned wedge heels in 70's style. They can be wonderfully combined with patterned 7/8 pants - keyword color blocking - but of course they also go well with solid-colored dresses or skirts.

Summer espadrilles for the perfect leisure look

Just slip on and go - espadrilles with light, airy summer outfits are the perfect choice, especially in summer, because they are so uncomplicated and cozy. This also applies to the "Espadrilles Classique 70's" model from La Petite Francaise Paris. The earthy tones and the 70s style make these shoes an extraordinary eye-catcher that can be combined with culottes, dresses or skirts. Whether on the beach or on a leisurely stroll through the summer park - this all-rounder simply always cuts a good figure.

The same applies to the "Espadrilles Tropique" by La Petite Francaise Paris. They are also in earthy tones, but have a tropical, summery pattern. This can be wonderfully combined with plain-colored parts that pick up one of the colors from the shoe, for example black or beige. Courageous fashionistas can of course also use patterned pieces in a tropical style. You are definitely an eye-catcher with these shoes.

Sandals for your dreamy summer outfit

What is probably the first thing that comes to mind when you think of summer shoes? Sure, sandals. No wonder, the classic footwear is the perfect companion in hot temperatures, because it is not only comfortable, but also makes a nice foot. Regardless of whether it is a casual leisure look or an elegant evening gown, sandals can be combined in their many different designs with almost any wardrobe. You will therefore find a very special model at our New Arrivals. "Yull Herm Ice Cream" is simply an optical treat. The metallic sandals are decorated with two ice cream patches that radiate pure zest for life and a summer mood - simply contagious. Our tip: Combine them in a pastel-colored summer dress and a cool oversize denim jacket. So you are right on trend.



Summery loafers for every occasion

Loafers are very special shoes. Why? Because they are just as cozy as espadrilles, but at the same time exude a royal nonchalance that is second to none. And this applies twice to the loafers "Yull Burlington Strawberry Champagne". Because of the embroidered strawberry and champagne motifs, they combine solemn elegance with a good dose of playfulness - and all this with beautiful summer colors that match jeans trousers as well as a pastel-colored linen skirt. Simply a must-have!

Or would you prefer a punch with exotic fruits? We have just the thing for you, the "Yull Burlington Fruit Punch" loafers! The shoe, which is made of vegan imitation suede as well as the strawberry-champagne loafer, conjures a smile on your face every time you look at your feet.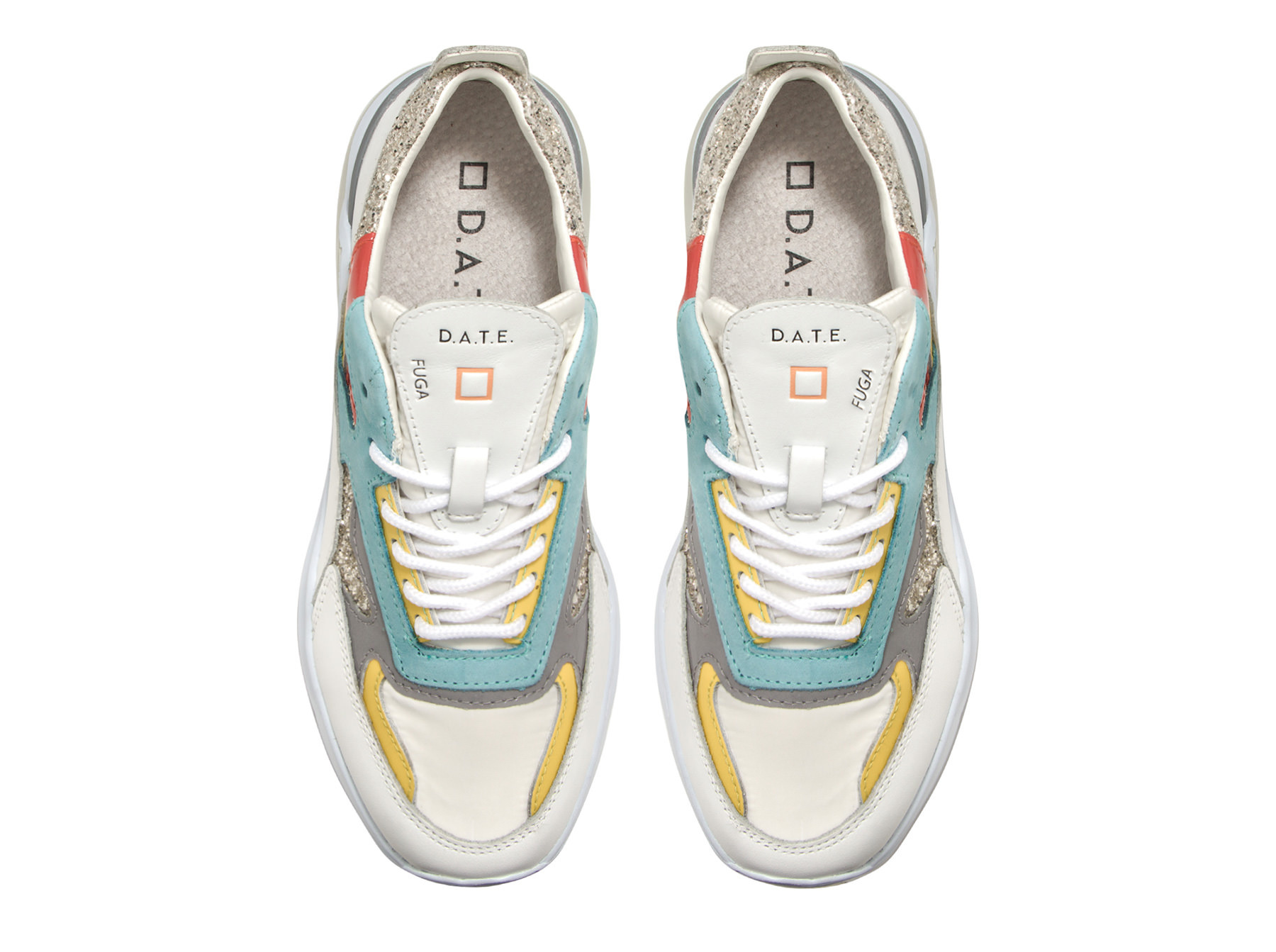 Fashionable sneakers for an active summer

Summer or winter - for a sporty and casual look, sneakers always go. And they shouldn't be missing in the Ibiza look either. Exclusive and colorful models are made by the D.A.T.E. forth. The "D.A.T.E." sneaker, for example, conjures up a touch of retro flair in combination with pastel-soft colors. Aura Honey Ripstop Violet "on your foot. The shoe looks super sporty and makes even the simplest outfit a real look. The "D.A.T.E. Hill Low Pong Platinum "with its metallic color. It creates an exciting break from classic summer dresses, but can of course also be combined excellently with jeans with summer blouses. The extra portion of glitter is brought to you by the "D.A.T.E. Fuga Glitter Platinum ". It combines glamorous elegance with sporty simplicity - and is therefore perfect for summer fans who don't want to do without either.

Buy colorful summer shoes in the Chips Fashion online shop

In our online shop you will find a large selection of colorful summer shoes in different designs. What do they all have in common? They are guaranteed to put you in a good mood and make you want a large sundae. So slip on your colorful shoes and start the wonderful summer day! With us you will find the latest trends that have just arrived in our online shop. So browse through our unique range and find your perfect summer companion!