Posted on
By Chips Fashion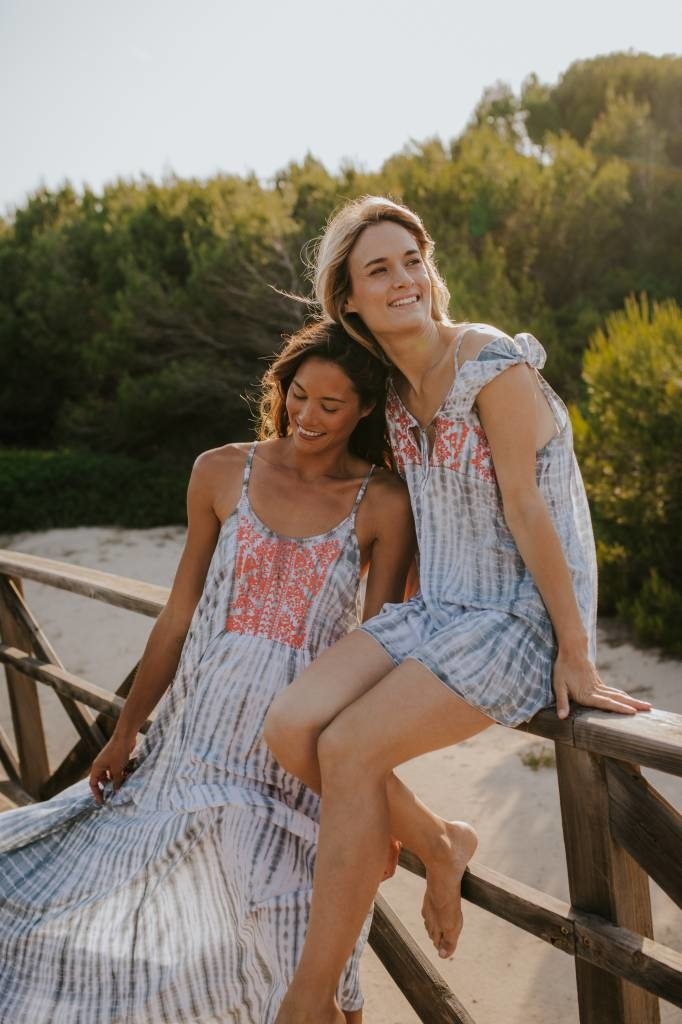 It's finally time for our favorite clothes: Ibiza dresses! The colorful parts are extremely diverse and can be worn on any occasion - no wonder that we never get enough of them. Especially now in the warm season, we love getting Ibiza-style clothes out of the closet and dressing in them. After all, nothing embodies summer as much as airy, colorful dresses in Ibiza style.
Dress in Ibiza look: colorful and exclusive fashion
Ibiza fashion is just as much a part of summer as ice cream or swimming pool visits. After all, the fashion style was created on the sunny Balearic island of Ibiza and carries the summer and hippie feeling. Ibiza fashion is colorful, wild and exclusive and sparkles with joie de vivre. The style is mainly characterized by soft and flowing fabrics as well as colorful patterns and colors. Popular materials are silk, viscose, cotton or lace. Ibiza is a mix of ethno, rock and orient, paired with Mediterranean elements. Highlights are crochet elements, colorful fringes and unusual embroidery. All of this is also available with Ibiza dresses.
Ibiza dresses radiate joie de vivre
Whether in summer or winter, Ibiza dresses spread joy of life and positive feelings. Because the beautiful items of clothing not only look unique, they also make you feel right at home. The dresses still carry the feeling of freedom of the hippie movement at the time and make their wearers look wild, free and young. The wide cuts look casual and elegant at the same time and also perfectly cover small problem areas. Thus, the Ibiza dresses are well suited for every woman.
Diverse forms of clothing
The beauty of Ibiza dresses is that they come in an incredible variety of shapes and colors. Each of them is unique and beautiful. Whether long or short sleeved, mini or maxi dress, with straps or without - there are an incredible number of ways to wear your favorite piece of clothing. Dresses are made of cotton, viscose or silk, with crochet elements, cut-outs or fringes. Depending on what you like, you will definitely find the right dress for you. With Ibiza dresses you always have the right style - whether casual, elegant, rocky or business. The colorful dresses are suitable for every occasion.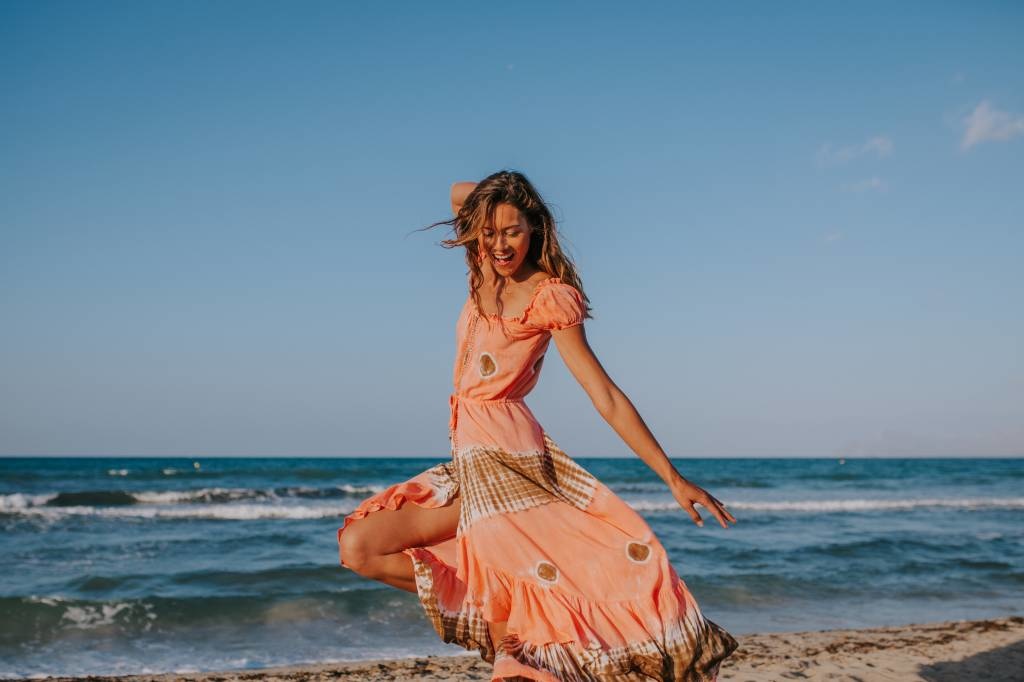 Dresses for every occasion
Whether as a wedding guest, in the office or on a relaxed stroll through the city with friends - a dress is always the right choice. It emphasizes the feminine shapes of every woman and can be styled in different ways with the right accessories. Whether dreamy hippie soul or confident business woman - with your dream dress you feel strong and beautiful at the same time. Ibiza dresses are ideal for both festivals and a chic evening in the restaurant. This diversity makes the hippie dresses something very special.
Summer or winter - Ibiza dresses always go
Ibiza dresses come in many different colors and shapes. That is why they are well suited for all seasons. In winter it can be a maxi dress with long sleeves or a dress made of wool. So you are dressed warm and stylish even in the cold season. In summer, on the other hand, mini dresses made from airy silk can be used. If you like it a little less colorful in autumn or winter, there are many dresses in earth tones or other dark colors. In summer you can let it pop again with colorful fabrics and patterns and unusual eye-catchers.
Accessories and Co. offer great combination options
But not only the Ibiza dresses themselves are diverse, the combination options are also incredibly large. For a cool look, you can complement your dress with a denim jacket and matching sneakers, for example. Of course, the right jewelry should not be missing, such as leather straps or feather earrings. Even a colored ribbon in your hair looks very casual and chic at the same time. For the elegant look, combine your favorite dress with a blazer or a chic cardigan and the matching sandals or pumps. A chic bag or golden jewelry also fits perfectly here. To get the right summer feeling, you can simply combine your dress with a straw hat, straw bag and toe separators. In winter simply suede boots and a cool jacket et voilà - your perfect winter look is ready. You can easily combine Ibiza dresses with everything. You want to wear clothes all year round, right?
Get married in Ibiza dress
If you like, you can also spend the most beautiful day of your life - the wedding day - in an Ibiza look. Ibiza wedding dresses are incredibly beautiful and elegant and bring the vintage look into your celebration. Lace elements, light and translucent fabrics and floral appliqués are particularly popular with the unusual wedding dresses. Many Ibiza brides like to combine wreaths of flowers, feather headdresses and casual shoes. The Ibiza look is not only good to wear as a bride, guests can also appear in their favorite style. Whether long or short, the colorful dresses are welcome to be unusual to make this special day even more positive and radiant. And if you want a real Ibiza feeling at your wedding, you can simply move the whole celebration to the beautiful Balearic Island and celebrate a beautiful hippie wedding on the beach.
Selected brands and high quality in the chips online shop
If you want good quality in addition to the look, you should definitely check out our online shop. Because we only work with creative labels that produce high-quality eye-catchers that are exceptional in design. These include the labels Attic and Barn, Hayley Menzies, Michaela Buerger and STMA by Stefanie Marra. At Chips Fashion, the Ibiza style dresses impress with high quality, distinctive patterns and an imaginative choice of colors. The zest for life and the Ibiza feeling shine from every fiber, so that the sun of the Balearic Island shines at every occasion - whether festive or casual - and in every season. Just drop by and let yourself be inspired by our variety!