Posted on
By Chips Fashion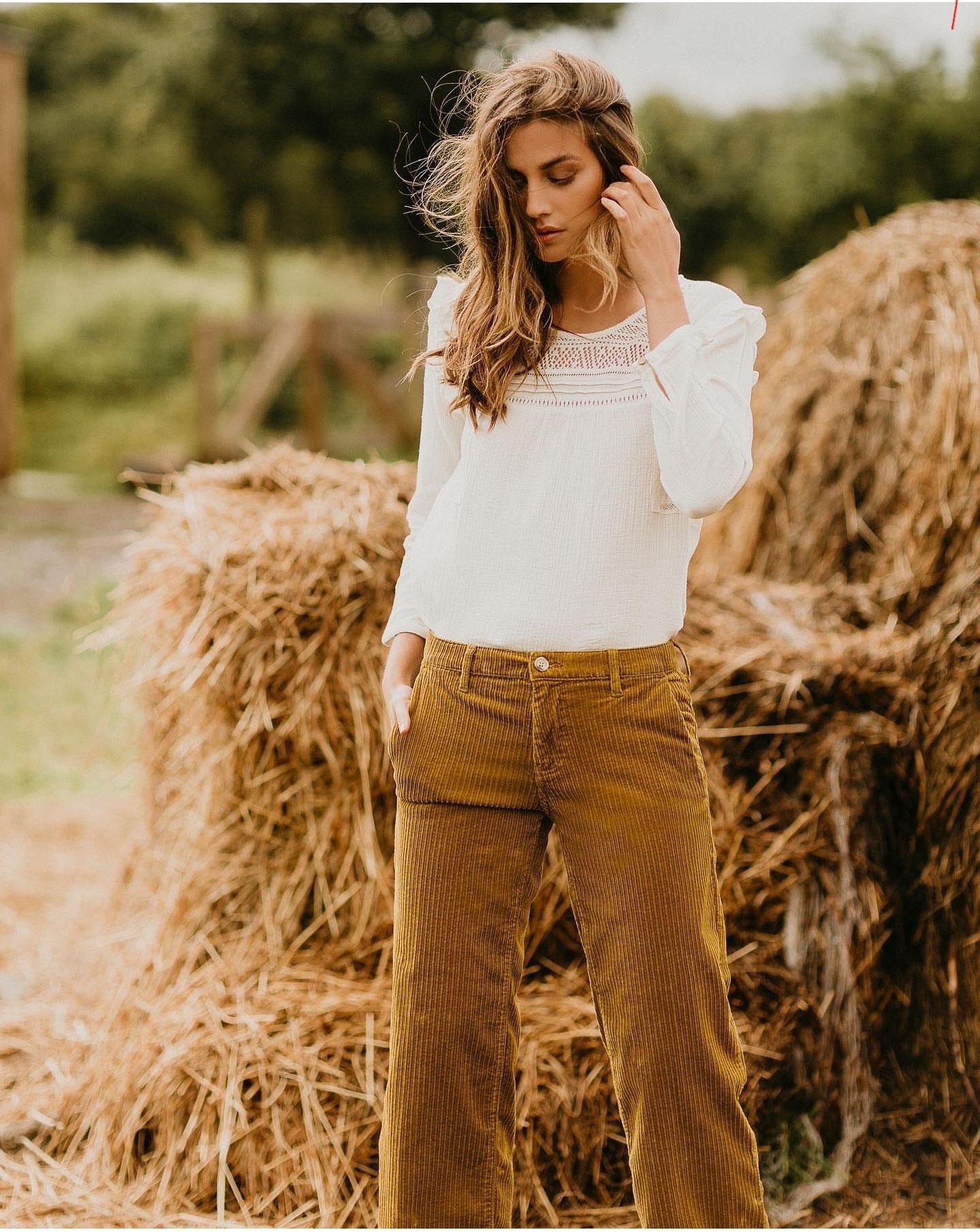 The time has finally come again: Summer is just around the corner! Finally, it's time to relax in a deck chair in the garden or have a barbecue session on the balcony. Important: the perfect outfit! Because when it's hot outside and you want to burst with zest for life, something else has to come from dull fashion. But what's the perfect look for summer? We'll tell you: Ibiza-style clothing. Because they not only look great, they are also airy and light, making them perfect for hot days.

The Ibiza look - what is it actually?

Ibiza means summer, sun and joie de vivre. Exactly this positive feeling is also expressed in the dresses in Ibiza style. The mix of ethno, rock and orient is characterized by soft and flowing fabrics and colorful, colorful patterns. The look was created during the hippie movement on the sunny island and has been an integral part of the wardrobe of trend-conscious, cheerful women ever since.

With dresses in Ibiza style you wear sun and zest for life on your skin. The soft and wide fabrics mostly consist of flowing materials such as silk, cotton or fine viscose and reflect the feeling of freedom of the hippie period.

Many Ibiza fashion pieces are absolutely unique, because the trendy pieces are often made exclusively by hand in small quantities.

What makes the style so special?

The Ibiza look is absolutely distinctive and suits every woman. The special fabrics and patterns are complemented by unusual crochet elements, fringes, embroidery or other eye-catchers. The style combines a Mediterranean touch with a casual look. So the style is also well suited for festivals and parties.

The Ibiza style says: the main thing is colorful and eye-catching! And above all: the main thing is that you feel comfortable in your clothes and are the way you are. Because the Ibiza look suits every woman and expresses exactly that: You feel good and you are happy.

Incidentally, the style is also so unique because it doesn't just fit into the summer. There is suitable Ibiza clothing for every season, whether cardigans for winter or spring tunics for the first season. The Ibiza style has something for everyone in every season.

The must-haves for summer

In summer, one thing is particularly important for your perfect outfit: it must be colorful, unusual and flowing! In hot temperatures, it's best to use light fabrics and bright colors. It doesn't have to be short, long skirts or dresses made from flowing, thin fabrics look great and also protect your skin from the sun. Below we have a few tips for you, which it-pieces you should definitely have in your closet for your perfect summer outfit.

Colorful tunics

Light, airy tunics in bright colors are the perfect tops for summer. The wide fabrics are pleasantly cool on your skin and the colorful patterns convey your positive attitude towards life to the outside. Tunics with crochet elements, fringes or Mediterranean embroidery look great. The paisley pattern in various colors is also popular.

Long and short dresses

What should not be missing in summer are dresses of all kinds. Whether long or short dresses in the Ibiza look, here too the colors and patterns are special. Long dresses with wide fabrics look both casual and elegant and are real eye-catchers. If you like it a little more revealing, you should use short dresses in bright colors and with optical highlights such as fringes.

Ibiza style swimwear

If you plan to go on vacation or plan a pool party in the garden, you should definitely have bikinis or swimsuits in Ibiza style in your closet. These are available in countless colors and shapes - from halter bikini to bandeau or triangle top. Bikinis also have the right thing for every fashionista. Whether with cut-outs, elegant ruffles or long sleeves - the colorful eye-catchers are sure to cut a fine figure.

Skirts and pants

Long and short skirts also make a difference in summer and are also very comfortable to wear. Midi or maxi skirts are very casual and fit perfectly on the beach or in the garden. If you prefer pants, you don't have to do without them in Ibiza style. Colorful shorts with fringes, hot pants with crochet lace and long flared pants make every fashion heart beat faster.

Shoes for every outfit

What should not be missing in the perfect summer outfit are the right shoes. Because they only complete the outfit and are visual highlights. Whether sandals, espadrilles, flip-flops or sneakers - stylish shoes are available in all colors and shapes. Which one you choose for your outfit is up to you, the main thing is that you feel comfortable and they are comfortable.

The right accessories

No outfit would be complete without the right accessories. Bags, hats, hair bands, jewelry and sunglasses complete your look and look absolutely trendy. Straw bags, colorful ribbons with colorful patterns, natural jewelry made of feathers, pearls and leather straps and cool hipster sunglasses are particularly suitable.
Find the perfect combination

If you're wondering how to combine all of these things now, we can calm you down. Put on what you want and in what combination you want it! Almost everything fits together in the Ibiza style. Nevertheless, we still have a few general tips for you. If you don't want to be too wild in your color selection, it is best to combine a colorful with a simple part. For example, a white top with a patterned maxi skirt. When choosing your shoes, you should always look where you want to go. Sneakers are rather unsuitable on the beach, as you could get sand in your shoes. At the same time, it is best to avoid high shoes if the surface is uneven. Espadrilles and sneakers go well with dresses and sandals or thongs for pants. But of course you can put on the shoes you just want. If you are looking for inspiration, you can always drop in on our Instagram page.

Every woman is beautiful with dresses in the Ibiza look

The great thing about Ibiza fashion is that it just suits every woman. The flowing fabrics and soft materials make every woman feel comfortable in their clothes. If you think you have to hide something, the clothes are also good for you, because the wide fabrics immediately cover small bumps. Ibiza fashion is feminine, wild and free - because every woman should feel the way she really is. The Ibiza look also knows no age limit, whether you are 15 or 50, the colorful, cheerful dresses just suit everyone. And besides, you're only as old as you feel anyway.

Buy summer trends at Chips Fashion

If you really fancy summer Ibiza fashion, just drop by our shop. With us your fashion heart will find everything it desires. Whether clothes, shoes, accessories or anything else - let yourself be inspired by our diverse and sustainable collection. With us you get exclusive fashion that is qualitative and environmentally friendly and brings summer to your skin!