Posted on
By Chips Fashion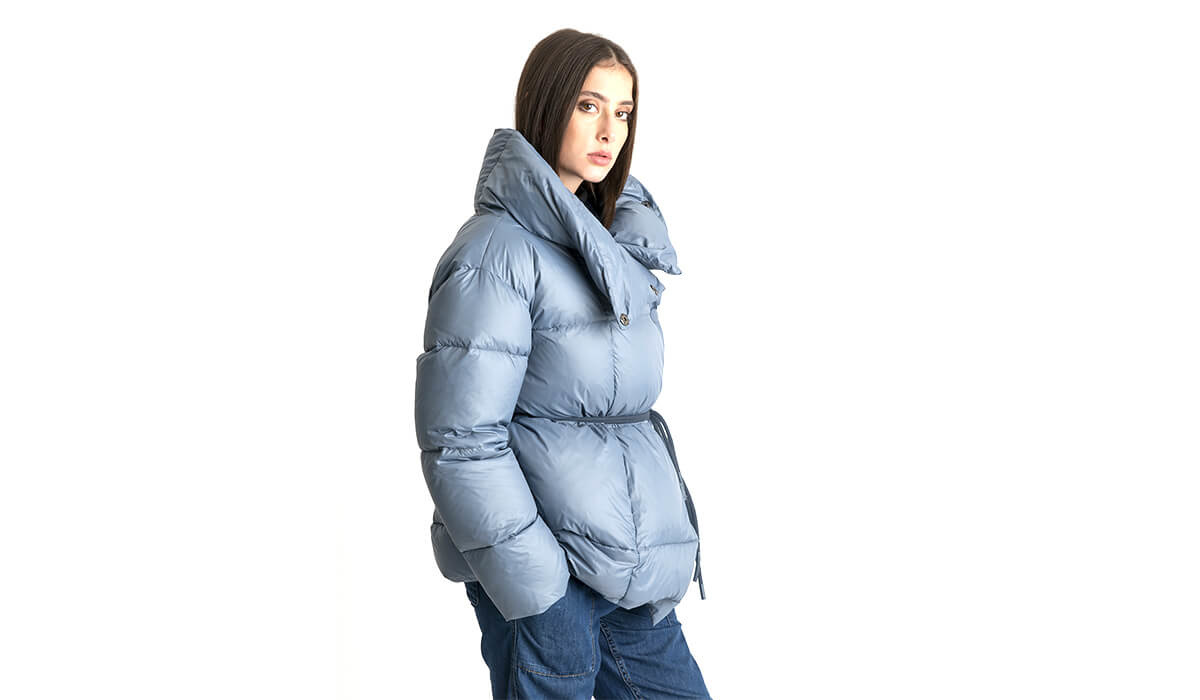 The days are slowly getting shorter again, the sky is gray and the temperatures are cooler. But that is by no means a reason for your own wardrobe to lose its color. We think: When it gets rainy and dreary outside, cozy sweaters and jackets help you enjoy autumn to the fullest. We have put together our top favorites for this autumn - and looking at this, we can hardly wait for it to finally get cooler.
Jackets and sweaters for the perfect autumn style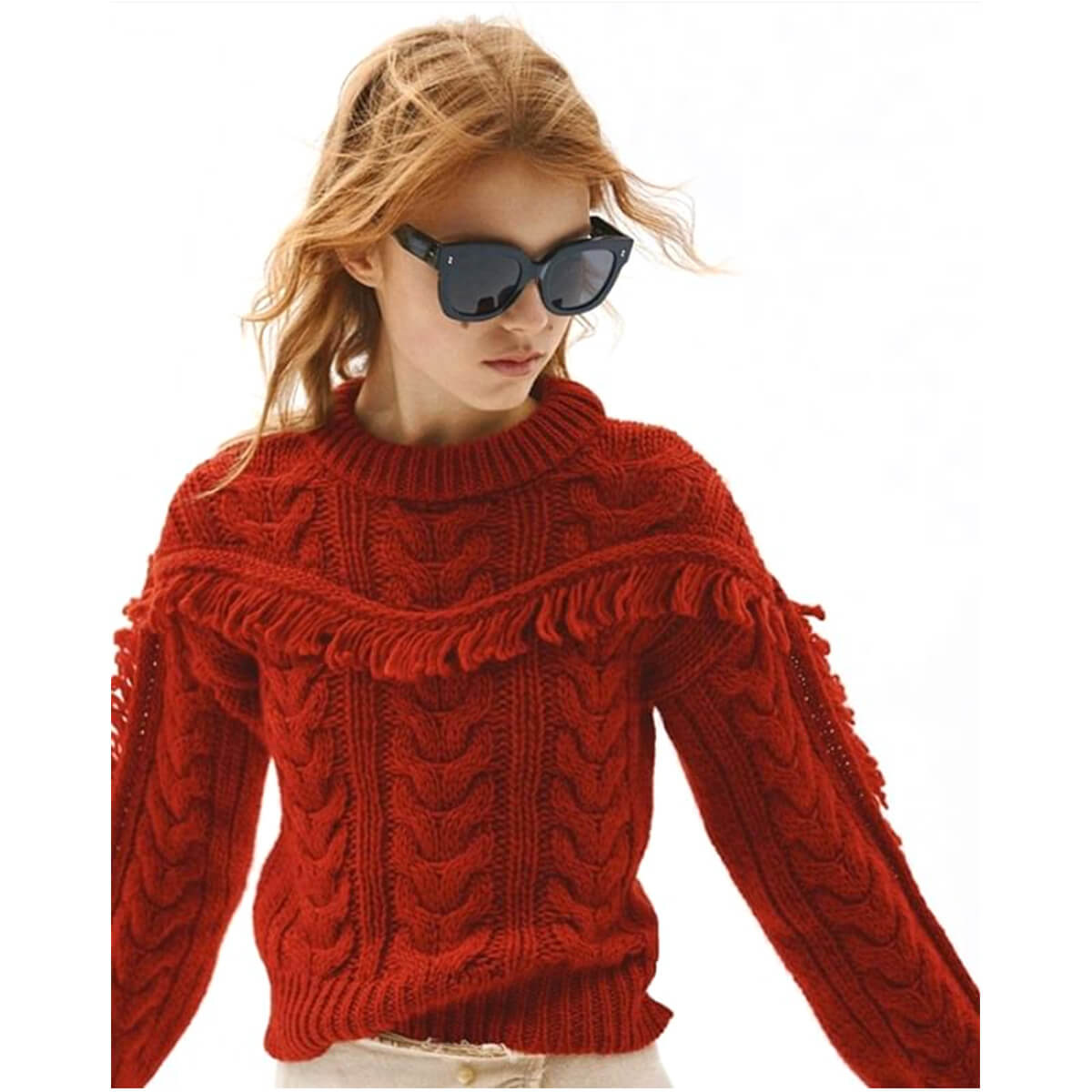 Colorful Ibiza style sweaters

Warm wool on the skin is just beautiful, isn't it? Because thick sweaters keep you comfortably warm and accompany you in wind and weather and in all situations. Admittedly, the trend pieces should of course not only warm, but also look good. But you don't have to worry about that with the following models.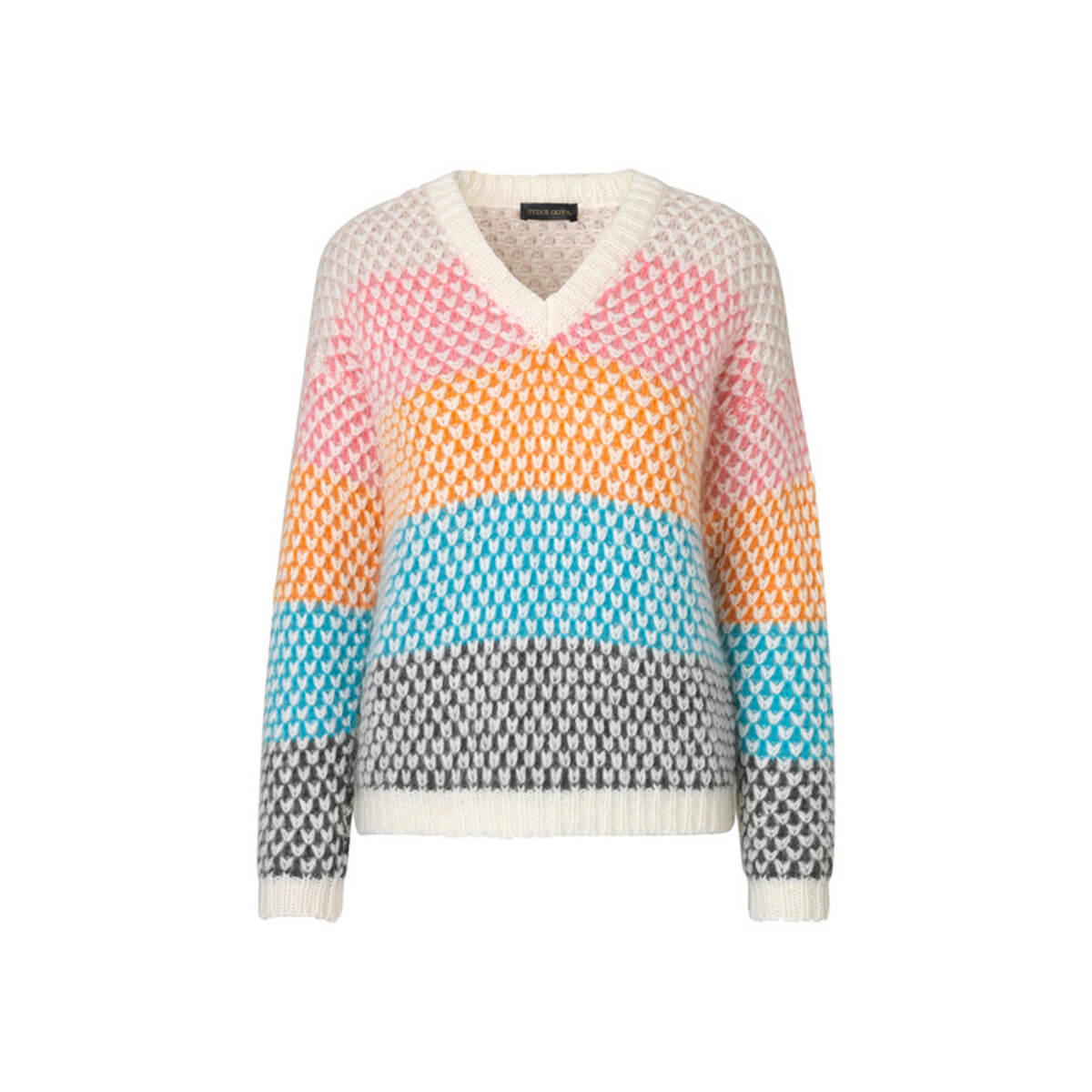 What do we like about this sweater? It's colorful and yet not too intrusive, it doesn't itch and it keeps you warm - just perfect for autumn and winter. It can also be combined wonderfully with jeans and rubber boots, but also cuts a great figure over dresses and chic ankle boots. And that's not all: The Stine Goya label attaches great importance to sustainability and social responsibility. With this sweater you are not only doing something good for yourself and your wardrobe.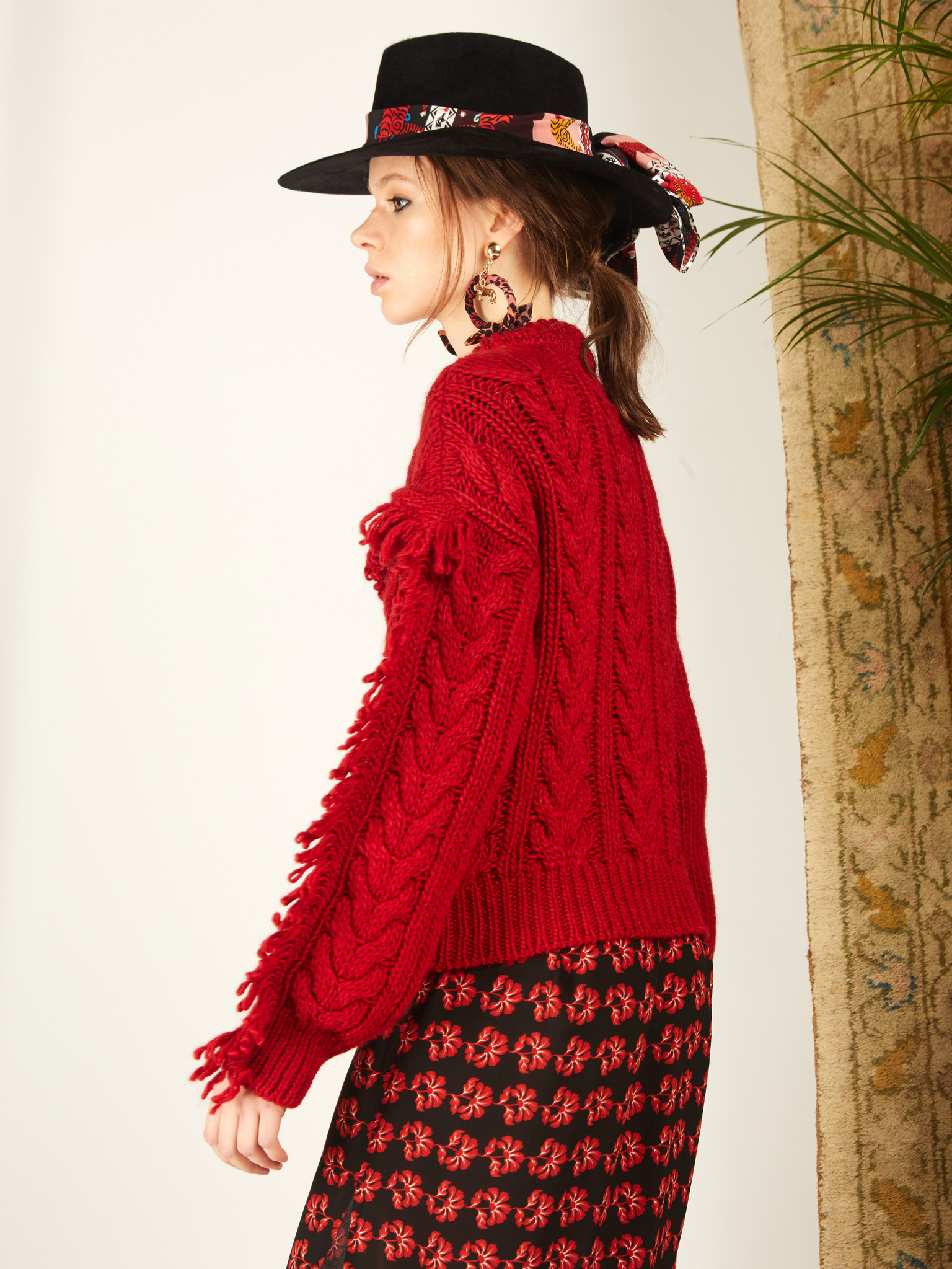 Single-colored sweaters can also look pretty exciting. This sweater by Hayley Menzies proves it. Its strong red is visually warming, but its material also has it all. More than half of the sweater is made of wool, including alpaca wool. Its round neckline, its pretty cable pattern and the unique fringes make it an absolute eye-catcher - and make you a star on every autumn walk.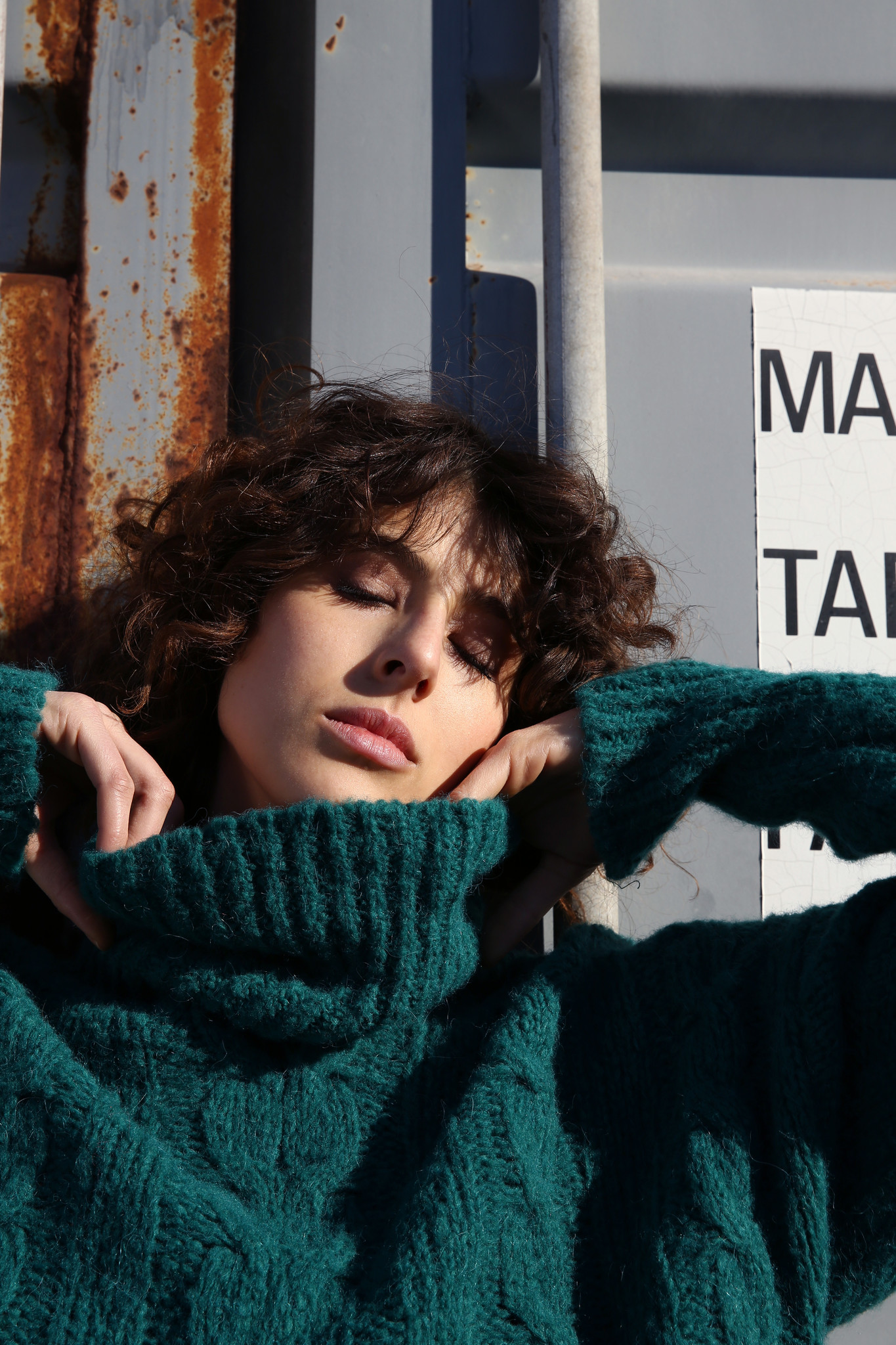 For those who like things a little simpler, the Cubebe Jumper from Attic and Barn is just the thing. Thanks to its turtleneck, it reliably keeps you warm even in strong winds. It can also be wonderfully combined with jeans, but also with corduroy trousers or leather items. In combination with dresses or tight skirts, it becomes a casual evening companion that makes every fashionista's heart beat faster. It looks particularly beautiful in combination with olive, blue, brown or beige parts.
Colorful jackets for the cold season
The perfect complement to cozy, warm sweaters are beautiful jackets that you don't want to take off anymore. Of course, autumn and winter jackets don't always have to be gray and black. Why not bring a little color into the game? In our online shop you will find great jackets and coats that will put a happy smile on your face even with the stormiest breeze.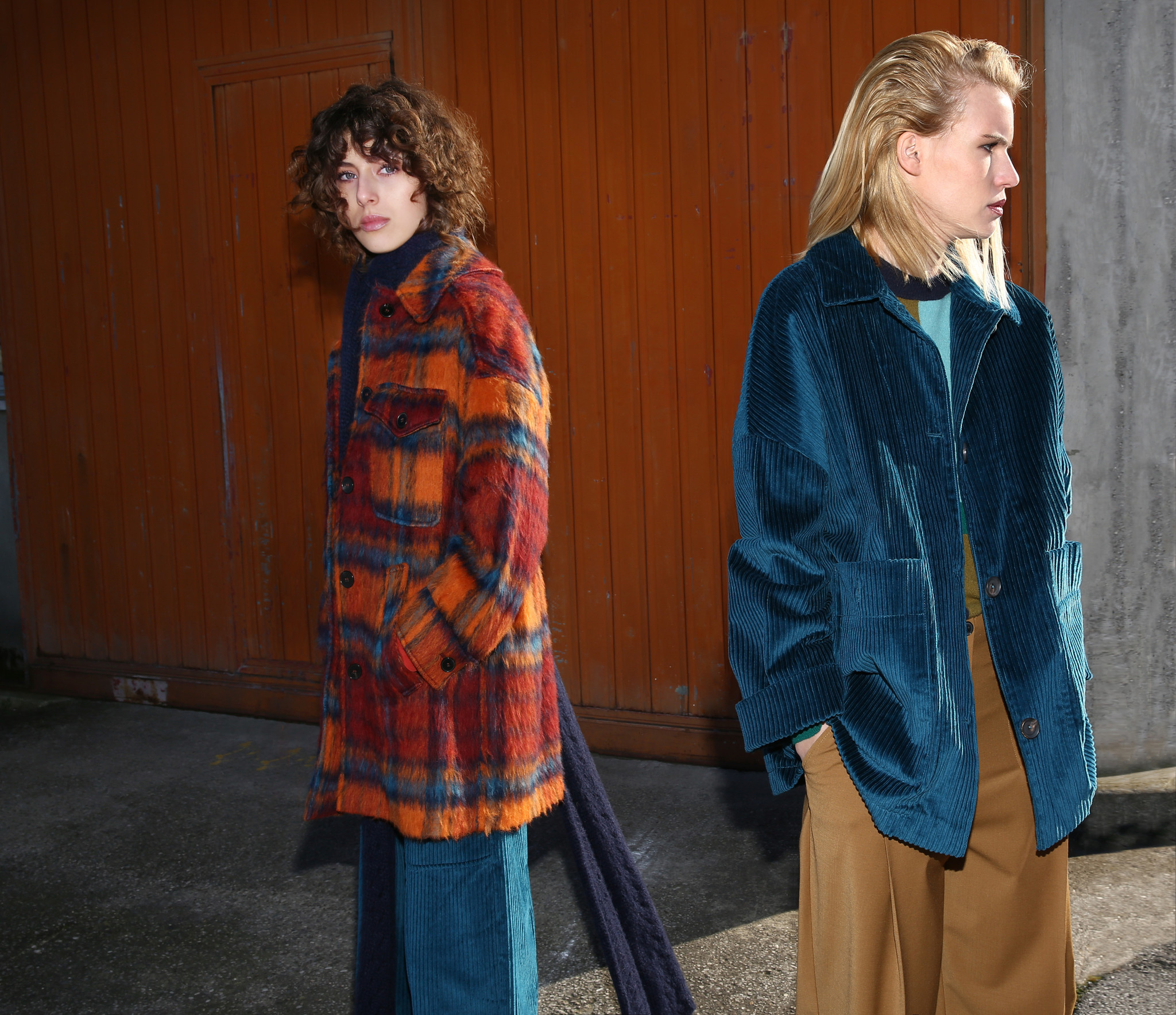 This year finally back in fashion: Cord! The thick, velvety fabric represents autumn fashion like no other, and for good reason. Because the trendy classic keeps you nice and warm and also looks good. This is especially true for the Midali Jacket from Attic and Barn. Its boxy cut in retro style and the large buttons and pockets make it a cozy companion for the transitional period. And worn over a thick sweater, it is even good for colder days. Best of all: This jacket never goes out of style, because it is a real classic that will still come out as a fashionista in years to come. It can be easily combined with jeans or even more chic outfits that loosen up the look. An absolute must-have!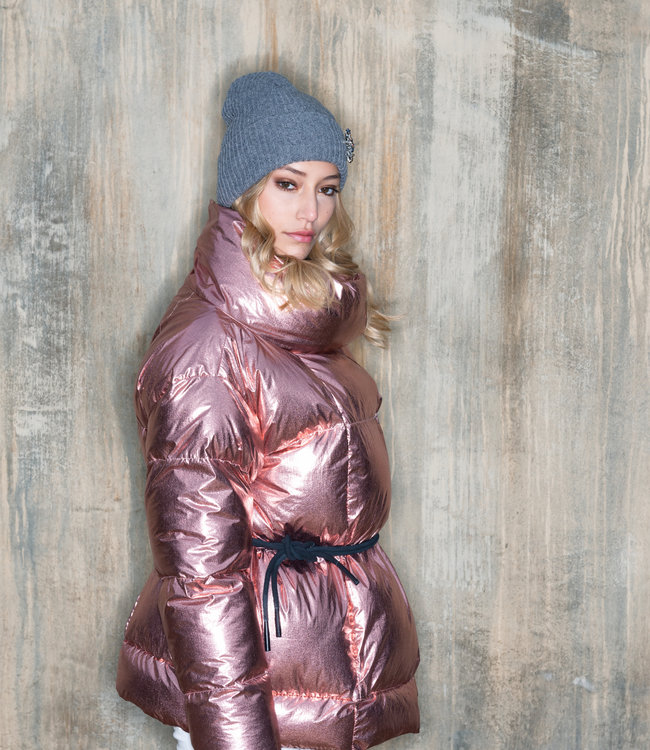 No matter how cold it is outside, the Bat Metallic Eco down jacket from Canadian Classics won't let you notice. Because with the extravagant and stylish fashion statement made of soft nylon with eco down padding, side pockets with micro zippers, snap fasteners and cord belt, you will feel as warm and comfortable as on a Sunday morning in the cozy bed at home. With the metallic look you are also a real eye-catcher everywhere.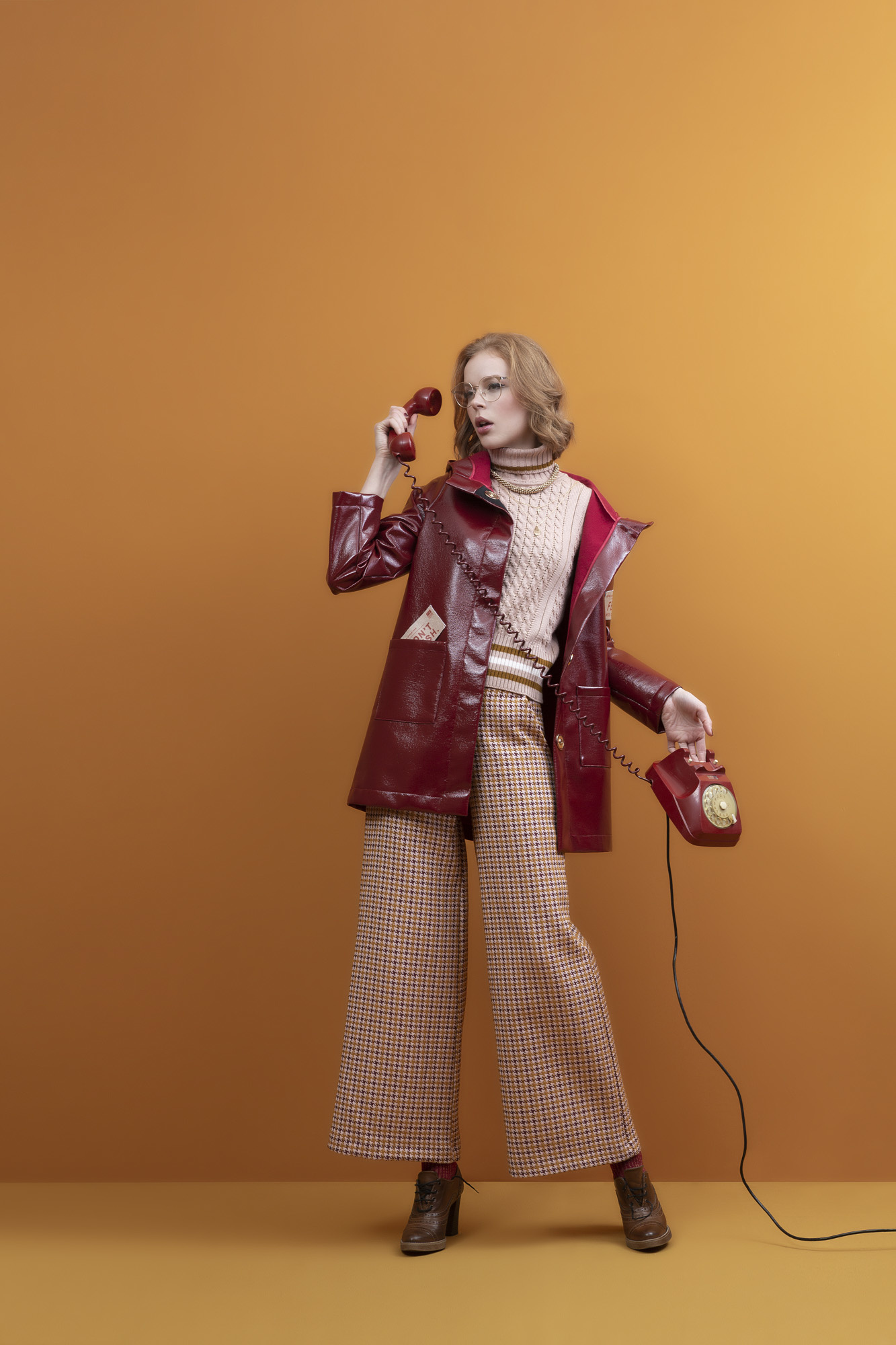 It's raining - so what? With the Fem With Care Vinyl Parka you will be excited for the next drop that will fall from the sky. After all, the stylish vinyl parka with hood not only keeps you dry and warm, but also makes you look really good. It comes into its own when you combine matching shades of red. But of course it goes well with all other colors - so you can create exciting contrasts!
What do I combine with autumn pullovers and jackets?
the Pullover and jackets from our online shop are real combination wonders. Whether cord, leather or bell-bottoms, elegant skirts or unusual dresses - almost everything can be combined with them. You can create a trendy oversized look with oversized pieces. With tight-fitting parts, however, sporty and elegant looks are possible - just try it out.
Colorful sneakers by D.A.T.E. for the perfect autumn look
If you like it sporty, you should definitely take a look at the colorful Sneakers of D.A.T.E.  The pastel and metallic tones of the shoes can be wonderfully combined with all sorts of outfits and are also incredibly cozy. The combination talents are real eye-catchers and turn your walk into a comfortable walk on the catwalk - no matter where you are.
Buy sweaters and jackets in the Chips online shop
We'll get you ready for autumn - with colorful and trendy jackets and sweaters from our online shop. You will find numerous trendy brands with us, for example Hayley Menzies, Attic and Barn, Michaela Buerger, STMA By Stefania Marra, La Petite Francaise Paris, Stine Goya, D.A.T.E., Canadian Classics oder Ecoalf . Just take a look around our shop - you will definitely find great autumn outfits for you here too.