Today we would like to introduce you to a favorite place that I accidentally discovered during one of my first Ibiza vacations in early 2000. At that time we rented an apartment with a few friends and arranged a meeting point with the landlord immediately after our arrival. However, since we were a few hours late and in my youthful recklessness I forgot to write down the phone number, we were now alone at the agreed meeting point, without a landlord and without a key for our apartment.We now considered where we should spend the night and asked a local who asked us came across which recommended a cozy little hostal in the immediate vicinity. The Hostal Talamanca.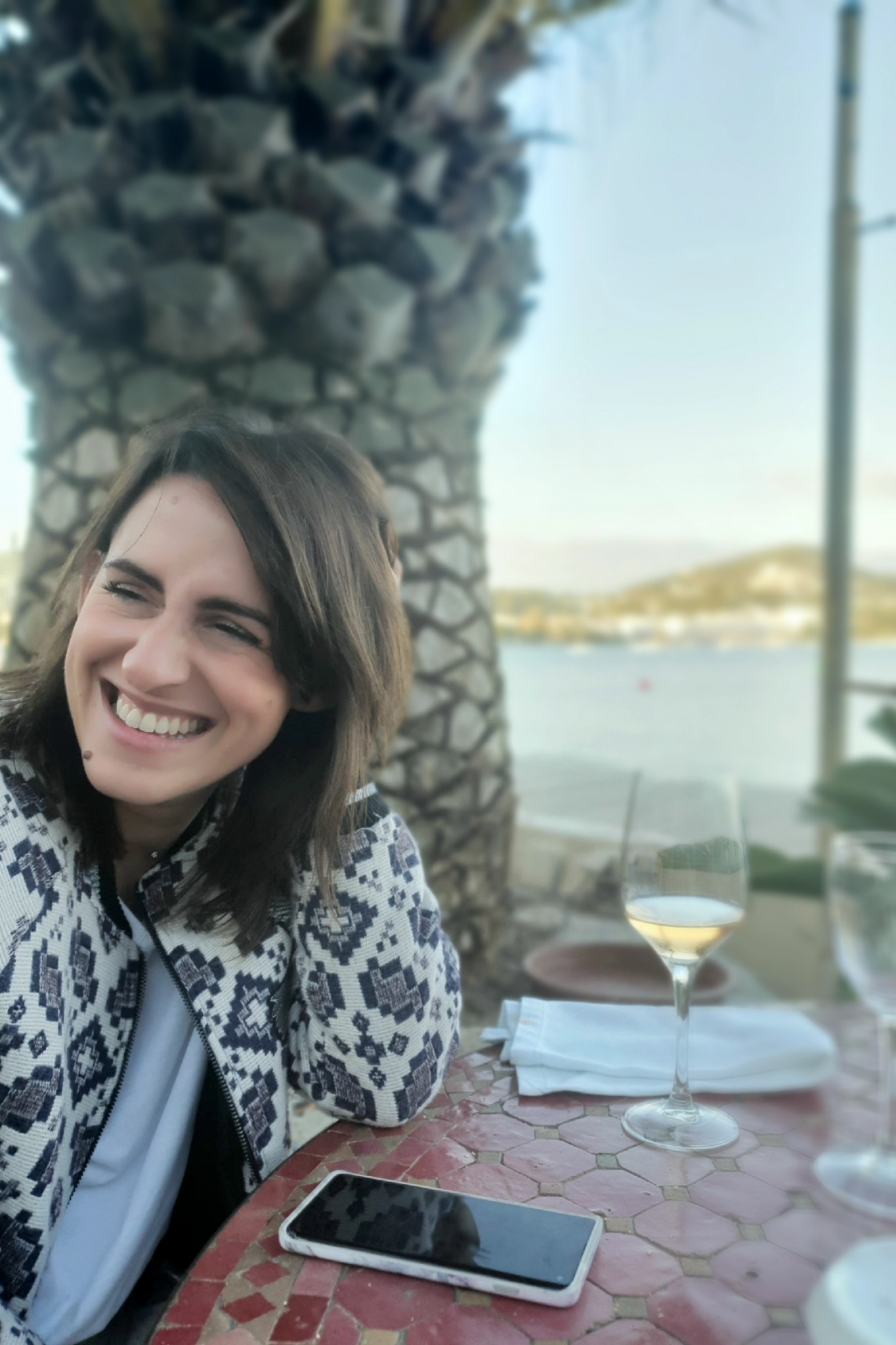 The hotel is located directly on the long sandy beach of Talamanca, a small place that is very popular with locals because of its relaxed atmosphere and the many bars and restaurants located directly on the beach. Nearby is also the boutique of Hippy Chick Ibiza, a great Ibizan fashion label that has also found its way into our shop. Here you will find great colorful summer dresses in hippy and boho style as well as great, unusual jewelry.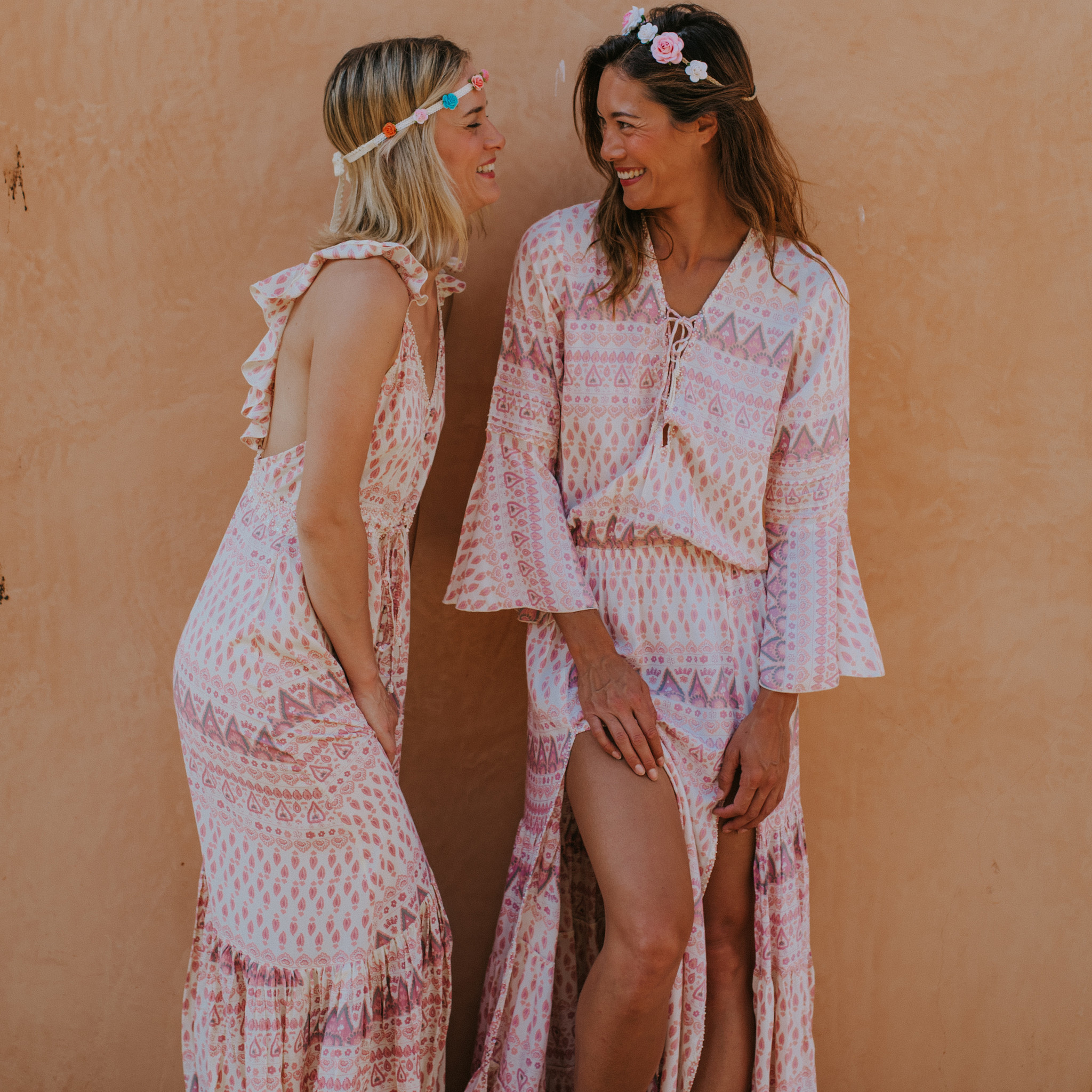 The hostal is family run and one of the first hotels on the island. It offers numerous cozy rooms with sea views. The highlight, however, are the 3 restaurants belonging to the hostal, where you can not only eat incredibly well and cheaply for Ibizan standards, but also enjoy a breathtaking view of the sea and the beautiful bay of Talamanca. Here you can ring in the day with a great breakfast or end it with a delicious dinner.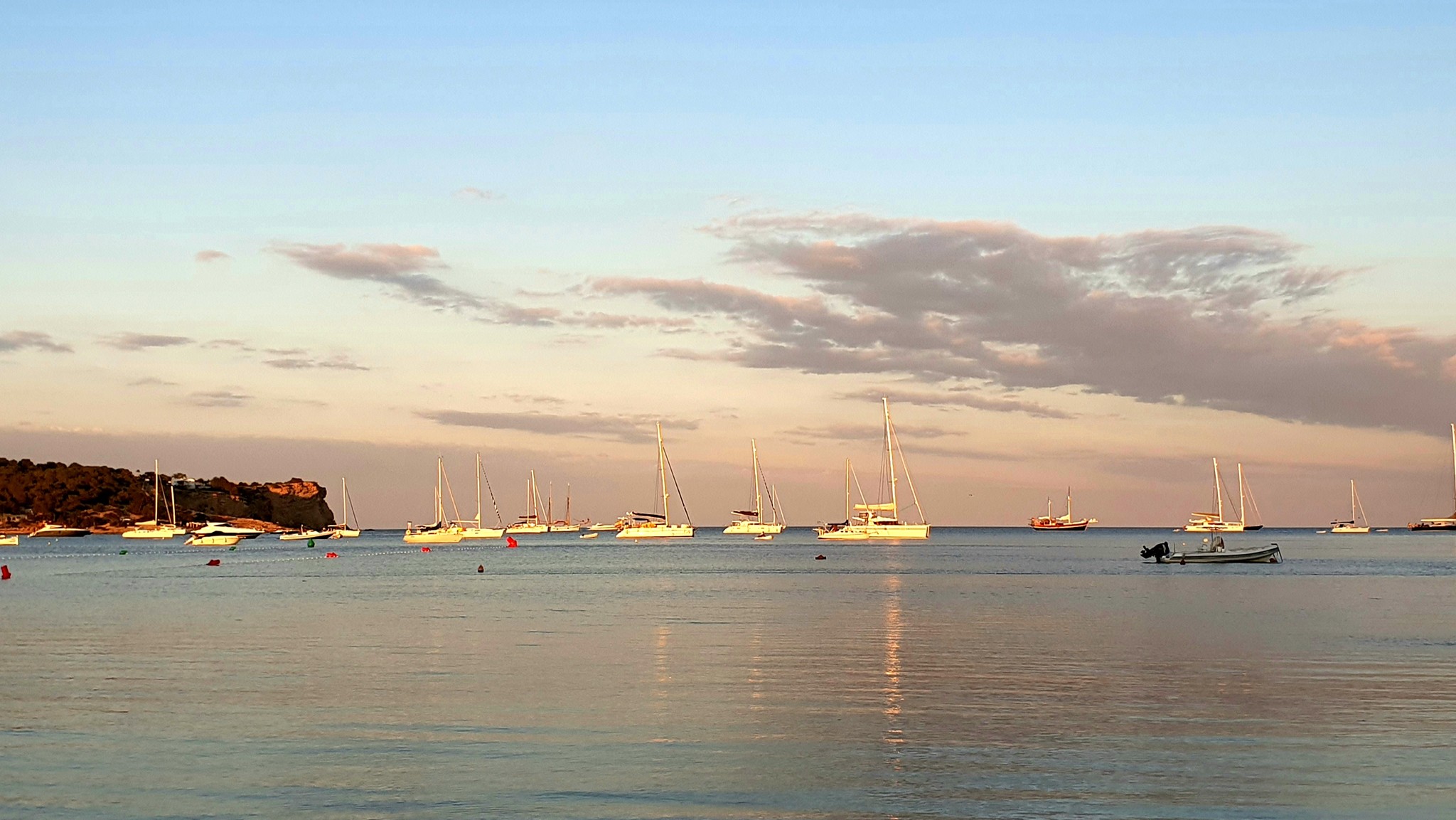 In one of these restaurants, which has a rather casual lounge style, you can have a drink or two before dinner in a very relaxed atmosphere and fluffy sounds and let the day pass into the evening in a relaxed manner.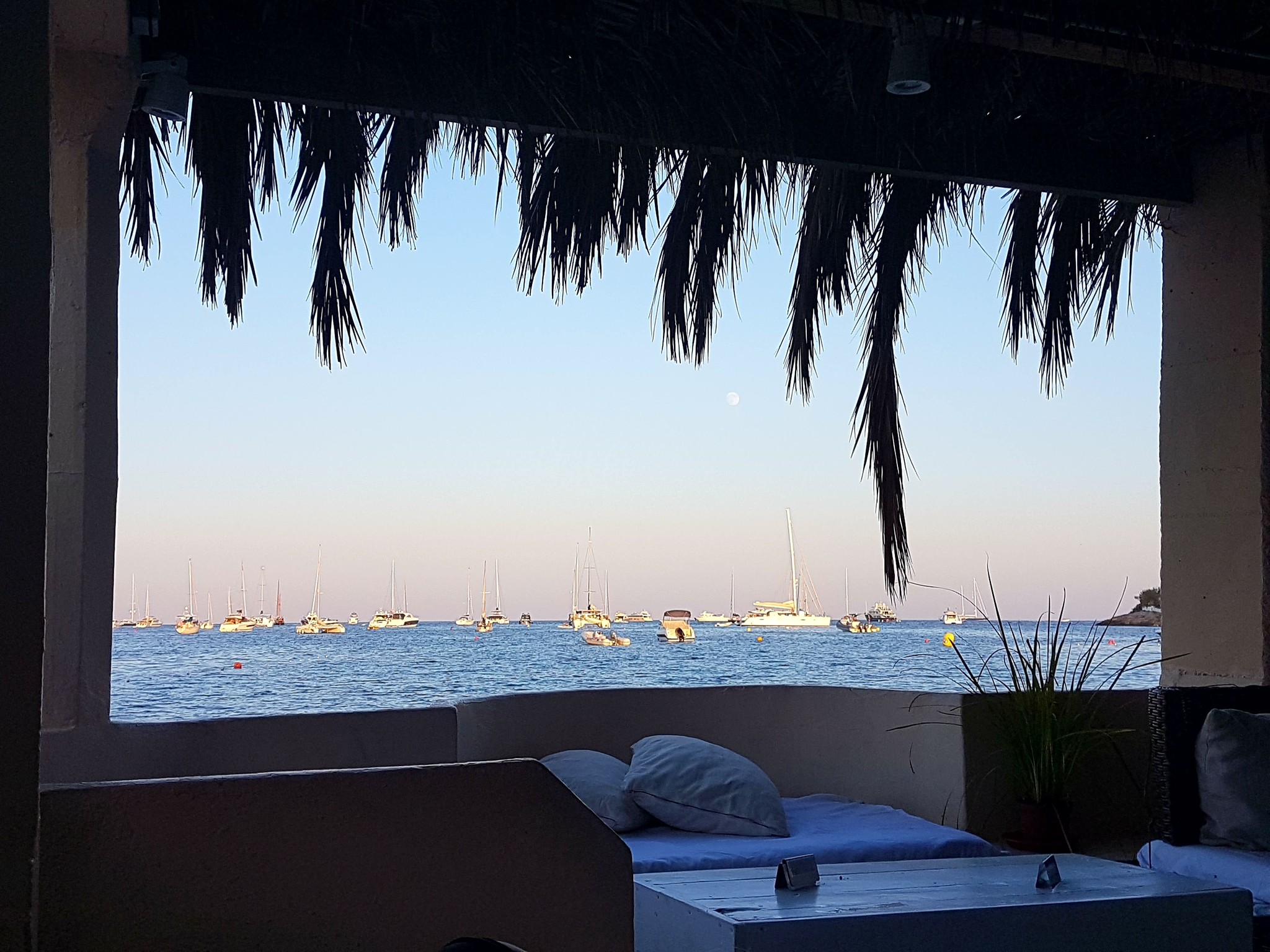 In the evening there are special events with live music or entertainment on the romantically illuminated terrace - and the traditional sardine grill, which has been popular for years.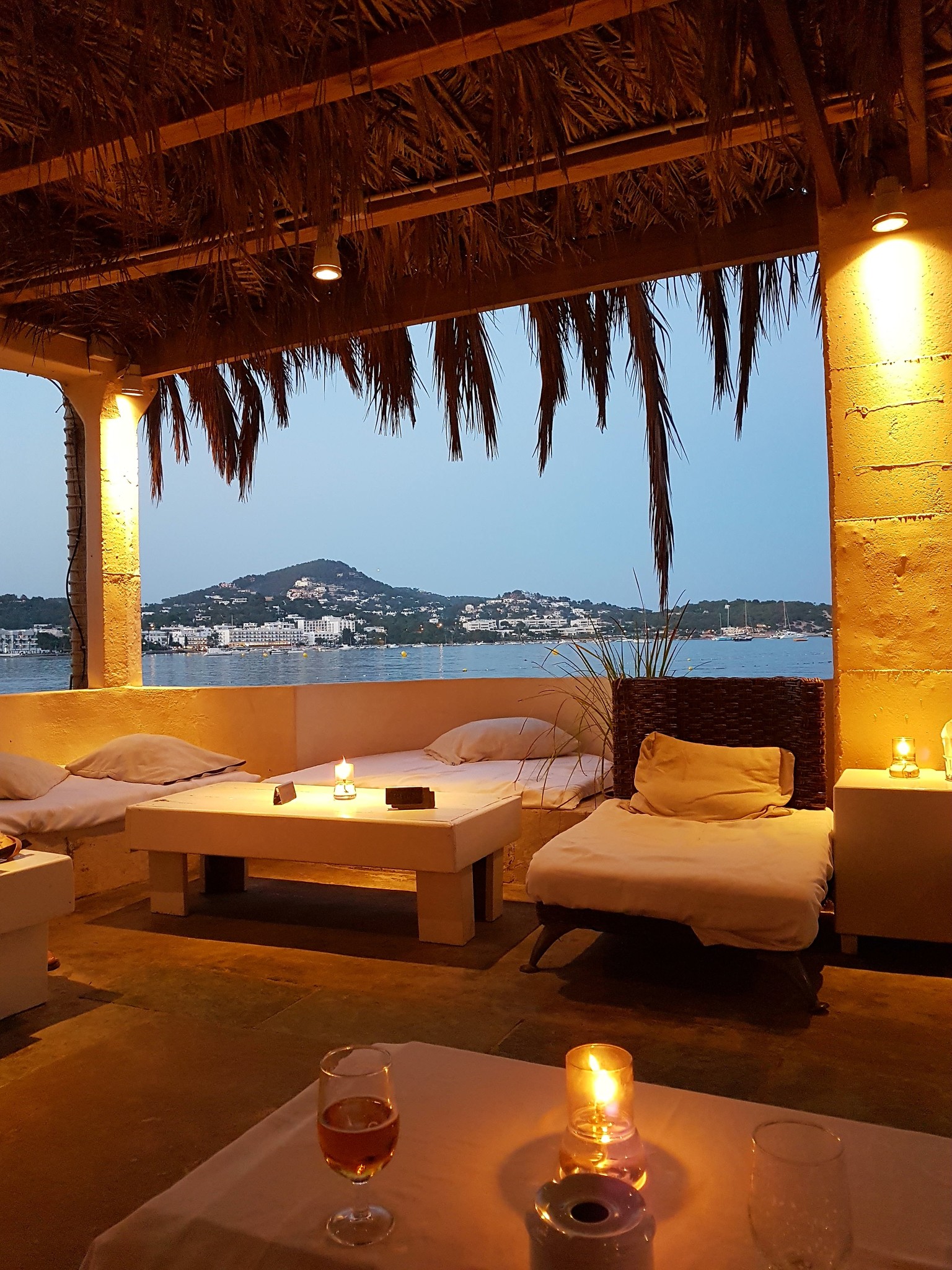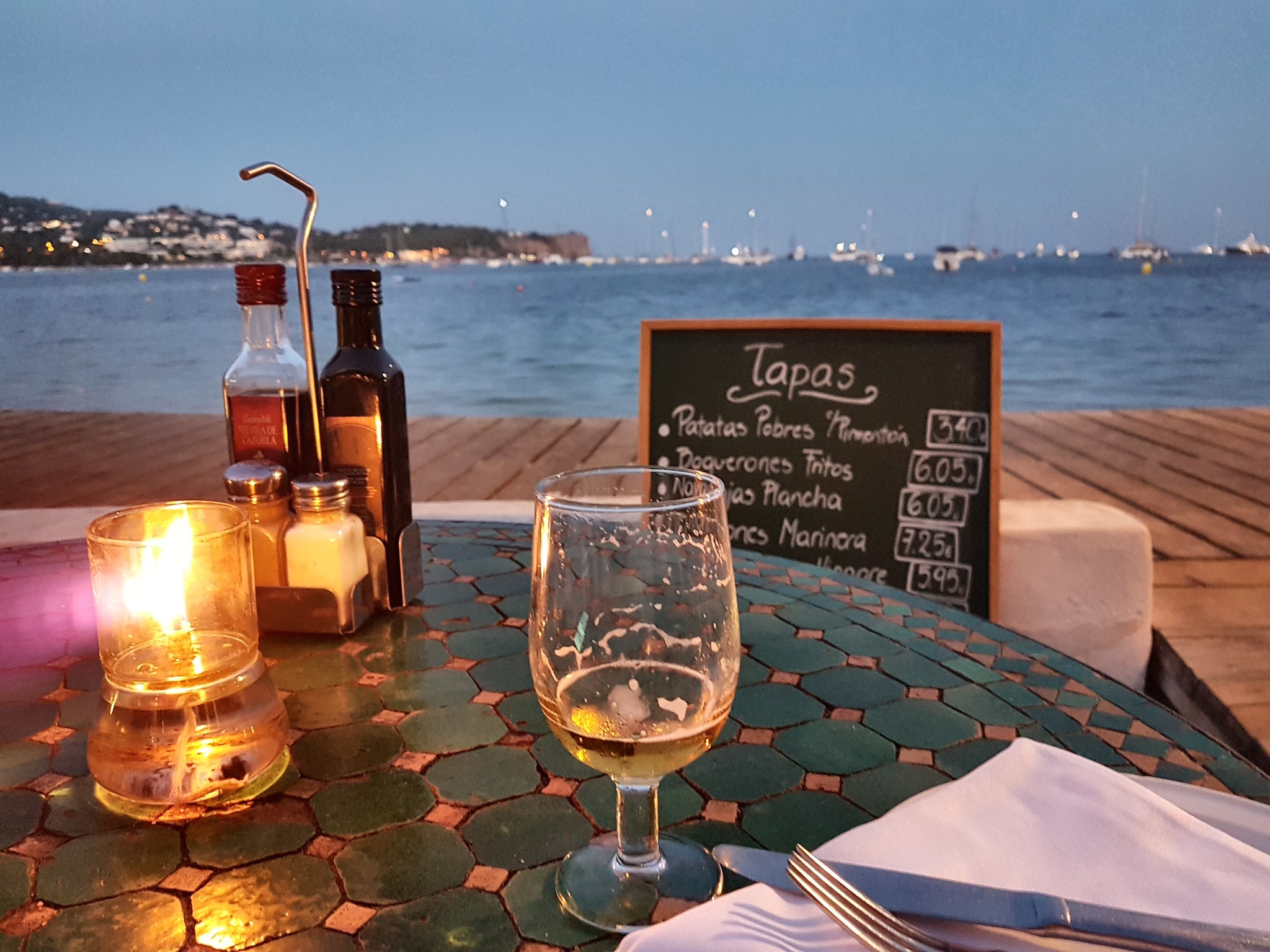 The elegant Marina Botafoch marina, with its fine designer boutiques, is just a 5-minute walk away. Here you can find the somewhat more expensive Ibiza fashion from international designers. From unusual, trendy swimwear, bikinis, swimsuits and tunics to beautiful, colorful dresses in boho and hippy-chic style to jewelry and accessories, you can find everything a designer heart desires until late in the evening.
If you still want more, you can take the water taxi from here to Ibiza town and plunge into Ibiza's exciting nightlife.