Posted on
By Chips Fashion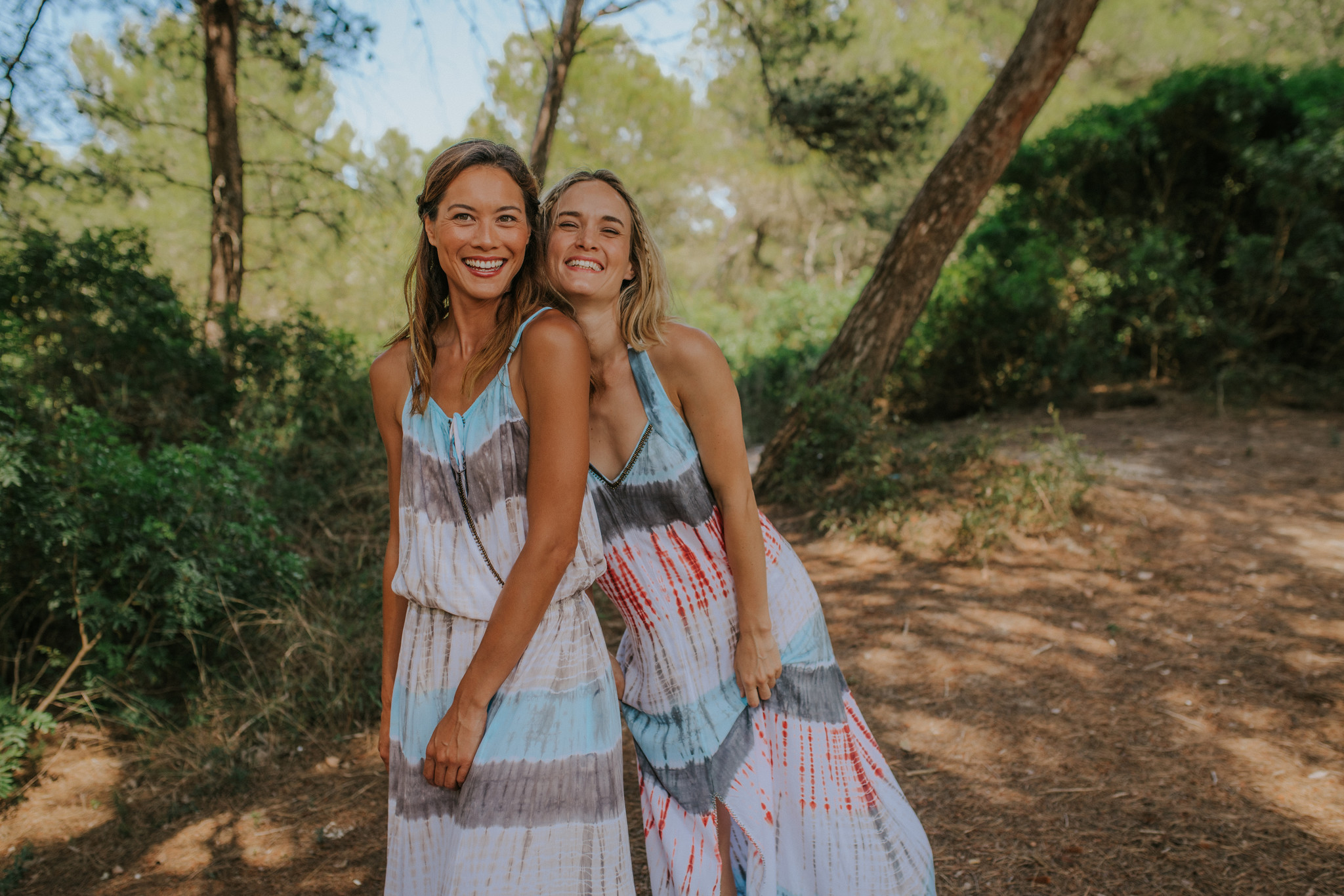 Ibiza - this word evokes memories and longings: bright sunshine, wonderful beaches, great parties - and of course fashion! Because Ibiza is the fashion paradise par excellence. Not only are there an unbelievable number of creative fashion designers on the sunny island, internationally famous fashion designers also come to Ibiza every year to be inspired by the fashion creativity there.

Mix of ethno, rock and orient
But what makes Ibiza fashion so distinctive?
It was created during the hippie movement in Ibiza.
The garments still convey this attitude to life today.
With their wide cuts, the soft and flowing fabrics reflect the freedom of the time and the colorful, iridescent colors bring the joy of life back then to life today.
Ibiza's fashion style
The fashion style is dominated by delicate fabrics and fine lace as well as crochet elements and embroidery.
The mix of ethnic, rock and oriental, paired with colorful Mediterranean patterns, brings the 60s and 70s and the bohemian style back to life.
Flowing materials and exclusivity

In order to keep the airy fashion as light and loose as possible, soft and flowing materials such as silk, cotton and fine viscose are used. Lace and crochet patterns complete the look and give the dresses the desired Mediterranean touch. Many designers in Ibiza only produce their fashion in small quantities, so that many collections and models quickly sell out. This makes the unusual pieces even more exclusive and unique than they already are. Ibiza fashion is anything but mass-produced.

Perfect for festivals and parties
Ibiza is considered the ultimate party paradise. Obviously that's why Ibiza fashion is represented at festivals and parties. It is often combined with white clothing to create the unmistakable Ibiza chic, which combines the casual hippie look with a chic clothing style. For example, long, colorful dresses with a striking print can be fitted with chic boots and fine accessories.
There is something for everyone in Ibiza fashion

Ibiza fashion is not just for young women, mature women can also wear this casual look. Simply combine a blue and white striped long shirt with a lace hem with jeans and sneakers - et voilà! Lace coats and white denim jackets can still look casual and sporty even in old age, it just depends on the right combination.

Spring, summer, autumn and winter - now it's getting colorful!

In the meantime there are not only summer outfits, autumn and winter can also be combined well with the Ibiza look. Whether wool coats, cozy sweaters or fur tunics - you can bring that Ibiza feeling home even in cold temperatures.

In the cold season, cardigans in various colors or ponchos with fringes provide cozy warmth. There is a large selection of different fabrics, from viscose to cotton to cashmere. Autumn has some great styles too. Leather jackets, wool sweaters and cardigans in all shapes and colors bring joy to your life even in dreary days. And what would summer be without loose dresses with patterns, wrap-around skirts and caftans? Even in spring, tunics, flair pants and overalls can be wonderfully combined, there are no limits to your imagination. Curious? Just drop by our shop and browse through our diverse range. You will definitely find something suitable there.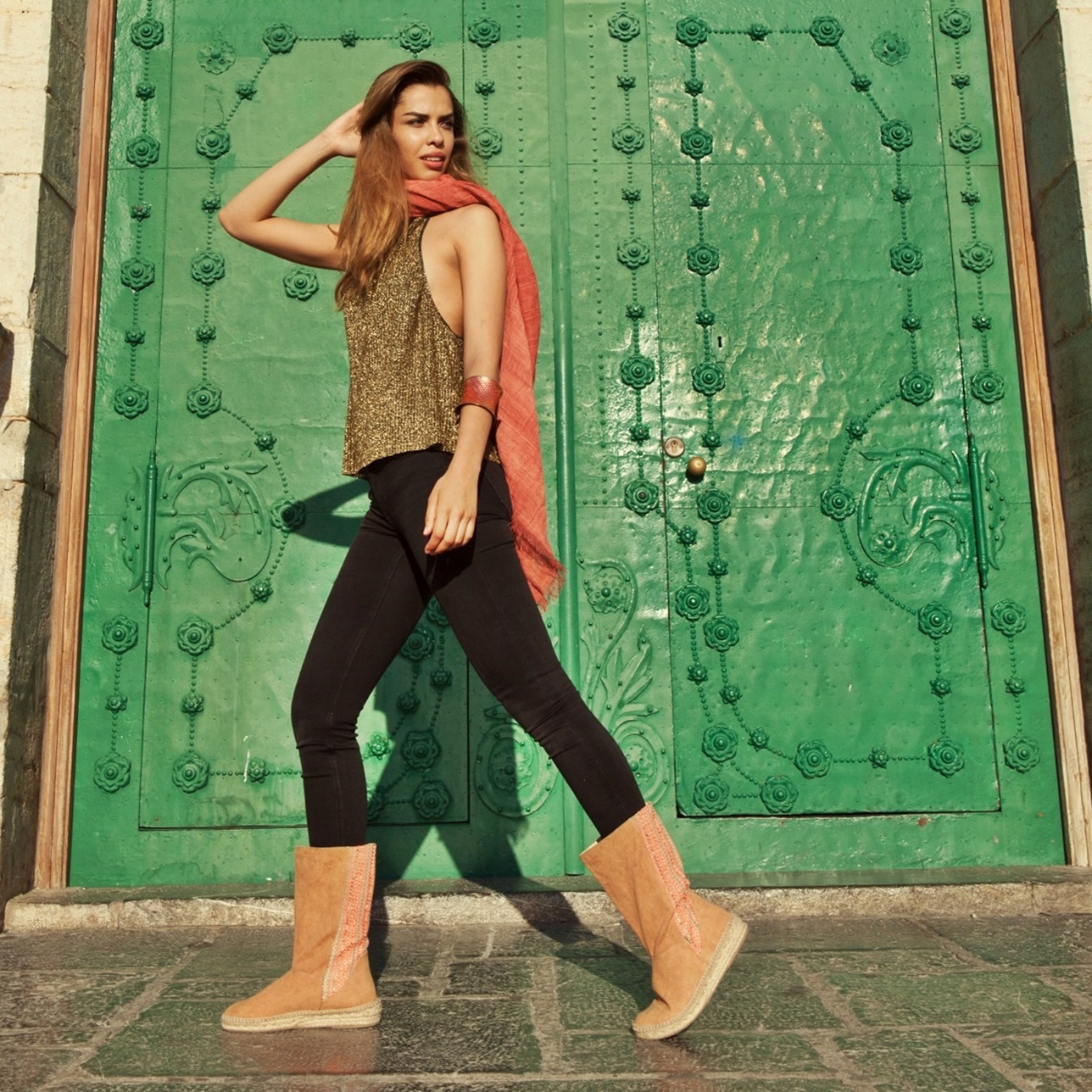 A special Ibiza fashion highlight: accessories and shoes

Ibiza fashion would only be half as nice if there weren't matching shoes and accessories for the colorful dresses. Because for a perfectly rounded outfit, these must not be missing. Accessories enhance every outfit and give it that certain something. The Ibiza look accessories make this fashion style something very special. Whether bags, hair bands, necklaces, earrings, bracelets or scrunchies - there is something for everyone here. The colorful tags are not only an eye-catcher, but can also be quite useful for women. Belt bags, backpacks and shoulder bags not only look chic, they also offer the perfect storage space for everything a woman needs.

And what would life be without shoes! On average, women own 17 pairs of shoes. Shoes also play an important role in Ibiza style. You can be an eye catcher or round off the look, one thing is certain: with our shoes you can create the perfect Ibiza look. From high heels to boots, sneakers and wedges, there is something for everyone here.

Ibiza fashion and sustainability

True to the hippie character, sustainability and fairness are important to us. That is why we have brands in our range that offer sustainable fashion and natural accessories while sending out a strong message. Because we are only satisfied if you feel comfortable in our clothes.

High quality Ibizamode brands in the online shop of Chips Fashion

In our online shop you will find trends and unusual fashionable creations from popular brands: Hayley Menzies, Hippy Chick, Anna Slow, Sarah Lashay, Thaikila, Boho Bags, Pura Lopez, Rhumaa, La petite francaise, D.A.T.E., Yull Shoes and Happy Pants. With this large selection, you are guaranteed to find what you are looking for - whether it is a stylish evening outfit or a casual everyday style. When selecting the labels, we also pay attention to the highest quality and unique products that make your look something very special.

"Chips suits you"

Ibiza fashion conveys an attitude to life. We want to express this attitude to life with our clothes: Chips Fashion represents who you are. It is important to us that everyone has the freedom to wear the garment that shows you who you really are. Our range therefore consists of different brands with strong looks, high-quality fabrics and sophisticated designs. With us you make a fashion statement. Just have a look in our shop and let yourself be inspired by the large selection of our Ibiza fashion. Whether tunics, pants, skirts or dresses. We have everything your Ibiza heart desires!