Posted on
By Chips Fashion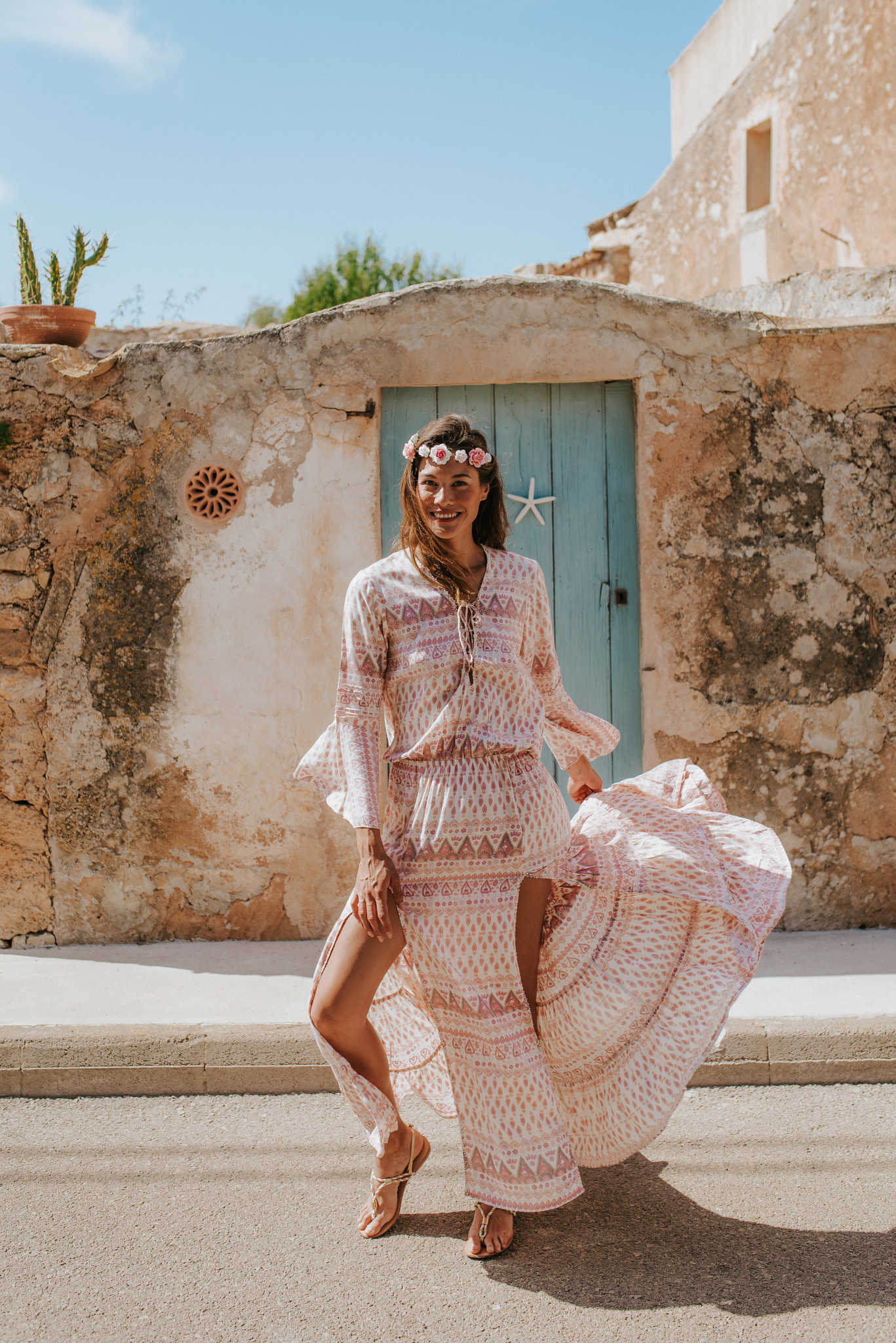 The boho look exudes zest for life and a good mood - and also ensures a radiant look. Every woman should feel good and be allowed to show who she is. This goes particularly well with the boho style dresses.
What is the Bohemian Style?

"Boho" is the abbreviation for "bohème" or "bohemian" in English. The name comes from France and describes an intellectual demarcation that stands for creative free spirit. Many artists celebrate this feeling of freedom with a casual and individual lifestyle. In the 60s and especially the 70s, the fashion trend was very popular at its peak and especially in the hippie scene. "Boho-chic" is once again very much in vogue now, and not just for artists. The boho style has now become part of our everyday life. There he inspires more and more young people who imitate the trend. The boho style now stands for an unmistakable mix of 70s retro flair, unconventional ethnic chic and folkloric elegance.

The dreamy style is particularly characterized by long, flowing and colorful dresses as well as cool ethnic patterns. The combination of different colors, patterns, materials and accessories ensures a relaxed and playful look all year round, which reminds us of the freedom and lifestyle of the hippie era. Especially in summer, the boho look with its lace sandals, airy blouses, tunics and dresses is very trendy - no wonder, after all, the outfits not only look great, they are also wonderfully comfortable and therefore perfect for the warm days and festivals suitable.
What makes the boho trend so special?
The attitude to life and the free spirit are directly reflected in fashion. There are no limits to the choice of patterns - everything is allowed, from dreamy floral motifs to unusual ethnic prints to colorful paisley patterns. The patterns and materials can be combined and mixed as required. Natural materials are mostly preferred - after all, the style is also very close to nature. Light fabrics such as silk or linen are mostly worn in summer, while fashionistas use thicker materials such as wool or leather in winter. Lace, fringes and embroidery just always work. Brown, red and orange tones and muted colors such as olive or khaki form the basis of the boho style. These are combined with other delicate tones, sometimes with bright bright colors. Mainly loose and wide cuts and playful patterns characterize the image of retro fashion. This gives the dresses an unmistakable touch that not only ensures real eye-catchers, but also suits every woman.
The most important pieces for your perfect boho style

Long clothes

Maxi dresses made of flowing materials and unusual patterns are an absolute must for your boho look. They not only appear feminine and playful, but also conjure up a great figure depending on the cut, color and pattern. Long dresses with bohemian patterns are especially popular in summer on the beach or at festivals. You can combine them with a suede jacket or comfortable sandals, for example.
Shoes
Boho shoes are essential for a real boho outfit. In autumn and winter, striking leather boots skilfully stage your outfit. Roman sandals or straw sandals are perfect for the summer to complement your look. Earth tones such as brown or olive also look best on shoes.
Cardigans
Cardigans are particularly popular in winter. The warming eye-catchers give your outfit a casual touch with their loose oversized cut and complete your outfit perfectly. Cardigans, knitted sleeves, coats and ponchos made from chunky knit are equally suitable for a wintry yet relaxed look. You can combine them with an airy boho blouse or a maxi dress, for example.
Tunics
Even in summer you don't have to do without casualness because colorful and wide tunics provide a real boho touch. The light fabrics are particularly suitable for visiting the beach or a festival. Combine them with casual pants and sneakers - et voilà! Your perfect boho look is ready.
Accessories

What shouldn't be missing from any outfit are the right accessories that round off your look and give it the finishing touch. Eye-catching jewelry made from natural materials such as shells, feathers, glass or wood go particularly well with the vintage look. The combination of chains of different lengths, different bracelets and rings is also permitted. With fringes, hats and tassels you can also make great statements.

Find the right outfit for every season

The boho style is popular in every season and can also be worn all year round. Still, there are some differences between the cold and warm seasons that hip fashionistas should know.

In cooler temperatures, muted and simple tones are predominant. The materials also differ from those in summer. In winter, thick, coarse materials, such as